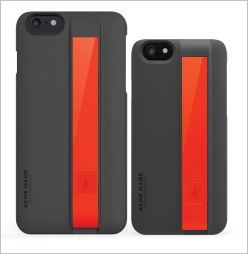 Acme Made sent us this nifty little case for the iPhone 6 (also comes for the 6 Plus). It's called Charge™, but it is not a case that will charge your phone. Instead, it has a kickstand that comes out(the red part). Underneath the kickstand lies the secret to the case- a little Lightning to USB cable that snaps out, so you can hook your phone into a USB port.
I suppose this could be useful if you have your laptop with you, and you don't want to forget your USB connecting cable. The world might be a better place if there were USB ports in all electrical outlets, of course.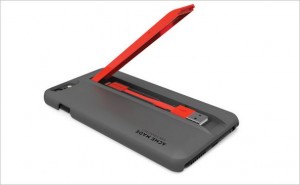 But in the meantime, unless you have your computer with you, you will have a hard time finding a place to plug this into, I think. I could see the usefulness of having this cord hiding in your case if you are always misplacing your charging cord.
The case itself is an impact resistant, polycarbonate, and the kickstand allows you to view your phone while it's charging in both portrait and landscape mode.
You can purchase Charge™ for $49.95 on the Acme Made website.