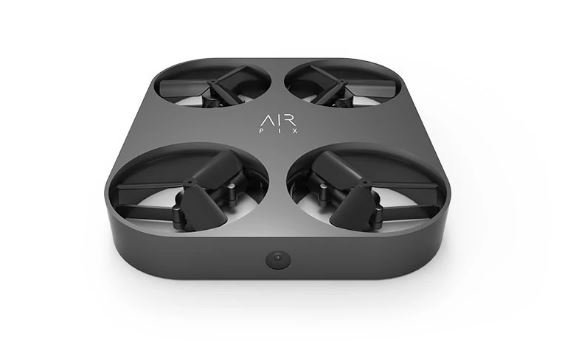 So, it has been about a year since we reviewed the AirSelfie 2, a small flying tool that is able to take some serious selfies. It would appear that the device has had a serious upgrade with the crowdfunded Airpix.
I had to admit that I was wondering what the company could do to improve this guy, so I did something interesting: I gave it to my teenage daughter. She had a hard time getting the AirPix airborne, but it did happen. In fact, there was one time where it got caught in her hair. Then there was another time that it scared my dog, and she knocked it out of the air. By the way, my dog knocked out a propeller, but the propeller did go back in okay.
So, how else can this improve? I have no idea if there was on the last AirSelfie 2, but it has five flight modes of an app controlled manual, then an autonomous auto-fly, 360 autonomous, then there is an app-free auto fly for flights without a smartphone connection. Oh, there is also a gesture control style. There is a huge learning curve for getting this to work, and honestly, I didn't have much time to get this to work before I could get this review out before the holidays.
Sadly, the charge hasn't really improved. You can only get 6 or greater minutes with a full charge, It was about 5 minutes last time. The camera is a 12 Megapixel job, and it is a 70 degree FOV wide-angle lens to take full HD 1080p videos at 30fps.
I have no idea if this guy is lighter, but it weighs less than a golf ball, which means you don't need to register it with the FCC. I also can't remember if there was an included 8GB microSD card, but it has it.
I tell you what has changed, and that is the price, as I believe that it is a 50 percent reduction as it is only $99.95. While you might not be able to purchase the AirPix before the holiday season, it is available for pre-order on the AirSelfie site.