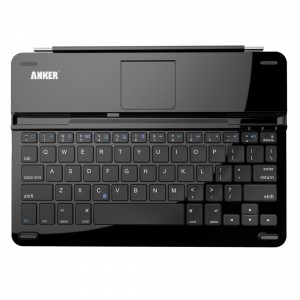 I have tried out Anker's products before, like their 6000mAh mobile battery. Yes, I have used products like that before, but I have seen products like this Bluetooth Keyboard Cover before.
This does not mean that Anker's TC930 isn't very cool. It is made for the iPad Air, and it has a hinge to hold the iPad tablet in place. It is made so when you open the iPad, it turns on the tablet and the keyboard. Closing it turns both devices off.
In addition to having a typewriter, there is another great feature of a long-lasting battery life. It has a "super-sized battery" that means it will go for six months in between charges.
You can find more information about the TC930 on the Anker site here, and buy it at a low price of $29.99 on Amazon here.