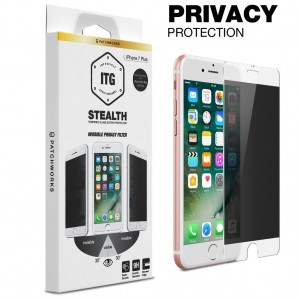 This is another time where I get to review Patchworks products, and I am very pleased to review three types today. I will start with the screen protectors.
The ITG Plus Galaxy S7 is a scratch resistant screen protector is one that we have discussed before, but for iPhones. It also has that great oleophobic coating which is great for wiping off fingerprints and other types of stains. And it is of course, shatterproof. You can purchase it for $18.99 on the Patchworks site.
Then there is the ITG Stealth Screen Protectors. In addition to having the shatterproof and oleophobic coating, the Stealth has a unique privacy filter. The privacy filter is made from 3M technology allowing you, and not some stranger watching over your shoulder to see what is on your smartphone.
What makes it better is that the version for the iPhone 7 also works for the iPhone 6 and iPhone 6S. This goes for the Plus sizes too. You can purchase the ITG Stealth for the iPhone 7/6S/6 here for $34.95 and here for the iPhone 7 Plus/6S Plus/6 Plus at the same price.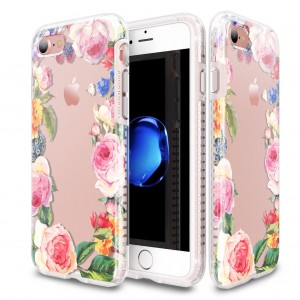 And now it is time to review another product that we have reviewed before from Patchworks, cases for the iPhone 7 and the iPhone 7 Plus. These ones are of the Botantical Garden series.
This means that they have some serious floral print on them, and they come in Rose, Hydrangea, Blue Bird, Wild Flower, and Russian Blue. There is more than just flowers for these cases, but some rib pattern that traps some air in order to provide some protection for your smartphone if it is dropped. In fact, it can survive 26 consecutive free fall drops at 4 feet at all kinds of angles.
If you are the type that is into floral print, then you can purchase it on the Patchworks site here for the iPhone 7 and here for the iPhone 7 Plus for the price of $26.95.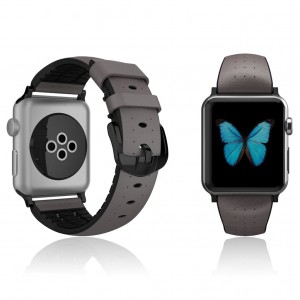 So, let's end this review with a product for the Apple Watch with the Air Strap. The purpose is to make the Apple smartwatch a lot more classy as the Air Strap is made of premium leather and thermoplastic polyurethane (TPU).
The Air Strap is so named because it has a tunnel structure that allows air to flow, for your skin needs to breathe and you won't have that sweaty wrist that comes with most watches.
You should be able to purchase the Air Strap on Patchworks for the 38 mm version here and the 42 mm version here. The price is $49.95 in black, gray, white, brown, and red.