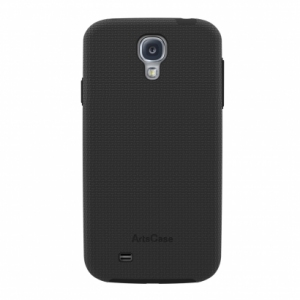 Yeah, that headline really doesn't sound well. "Artsy and Protective" is the best that I could come up with, which is a real shame, because these are really great products.
I'll start with the StrongFit for the Galaxy S4. This has three layers of protection which includes a shock-absorbing silicone lining, which slips on the Galaxy S 4 pretty easily. Then the hardened polycarbonate shell goes on, and it has a texture on the back that will keep the Galaxy S 4 in your hand. In addition to this, you get a screen protector which is "anti-fingerprint". So yeah, I guess this is is three layers protection.
You should be able to get the StrongFit Series for the Galaxy S 4 on the ArtsCase site for about $34.99 in black, pink, and some weird blue color.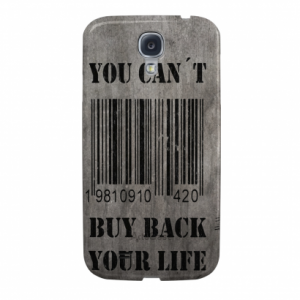 Of course, I love this particular one. Yeah, I consider this art. Look at it, it just says "You can't buy back your life" in glorious, grungy minimalism. Granted, it only comes in a hard polycarbonate shell, but it still is awesome.
It was apparently created by Nicklas Gustafsson, who has some other awesome designs as well. While I might not like the monkey listening to headphones, this is only because I don't really like monkeys. I do like the one quote from Fight Club with "This is your life and it's ending one minute at a time".
You can get this model and several others for about $34.99 on the ArtsCase site for $34.99.