Toffee is an Australian company that offers many sleek and stylish bags of different types to carry your laptops, tablets, phones, and anything else. Their cases and backpacks offer padded protection for your gear, while adding a classic look. In this review, we'll talk specifically about the Berlin Backpack.
What You Should Know About the Berlin Backpack
From the Toffee website:
Outer Fabric: 100% waxed cotton canvas and genuine leather
Side pockets: 100% genuine naturally milled leather with a subtle pebble grain
Lining: 95% Cotton, 5% Spandex
Bag Size: 260 mm/11.4 inches (L), 410 mm/15.3 inches (H), 14 cm/5.5 inches (W)
Compatible With: MacBook Air/Pro, Surface Pro 3 & 4 and other similar sized notebooks up to 13-inch.
Design
This backpack is very nicely designed. Pulling it out of the plastic wrap it came in, I can smell the leather and cotton canvas. It has a new, clean smell. The straps are slightly padded, but not as thick as most backpacks. Still it provides comfort. The Berlin Bag seems like it would be a bit awkward looking on a big person, as it's size is really not that substantial.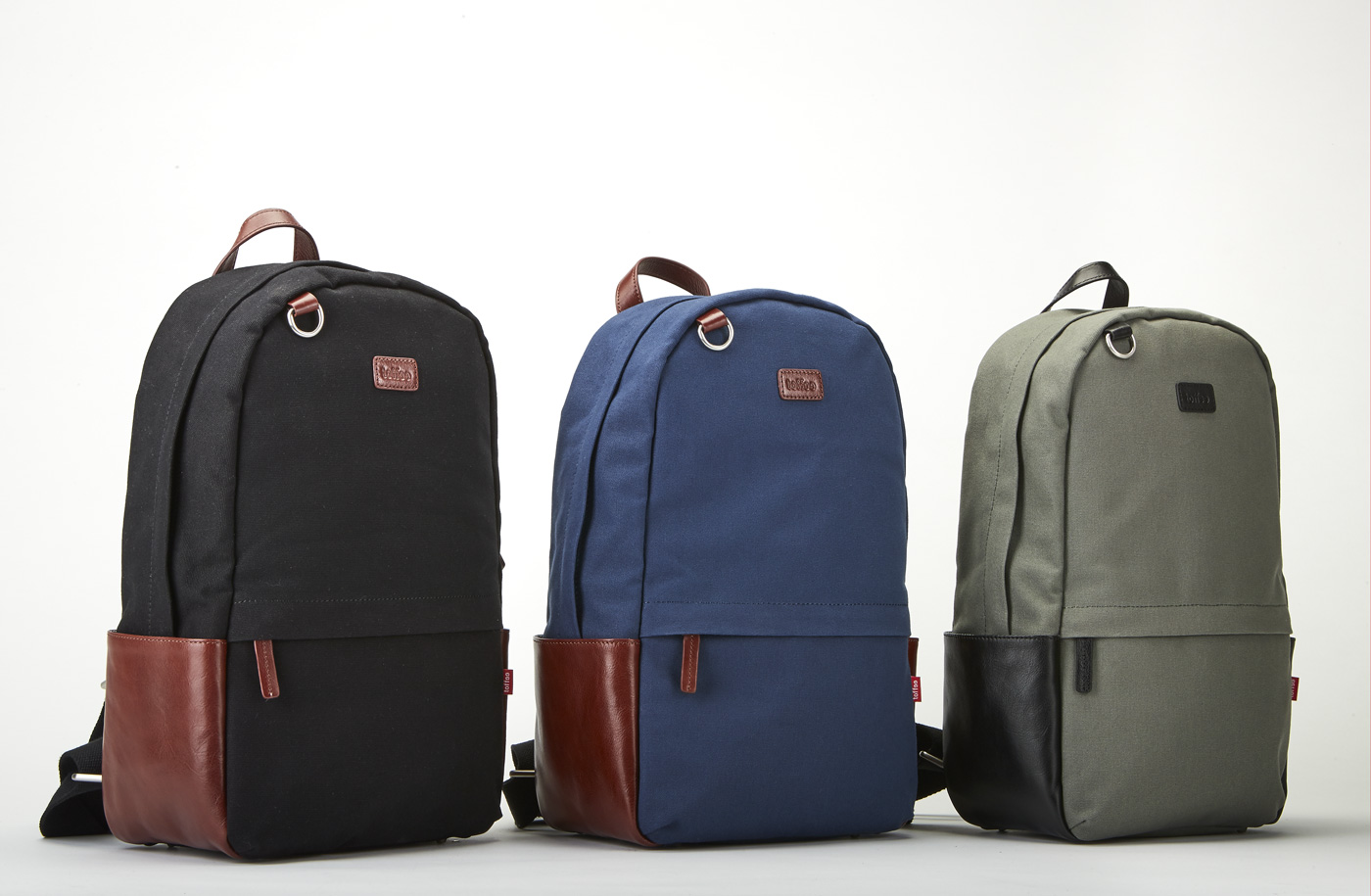 The backpack comes in these three colors. We received the green one to review. As you can see, there is a leather cup holder on the side, and the front pocket could hold some small things like pencils or calculators.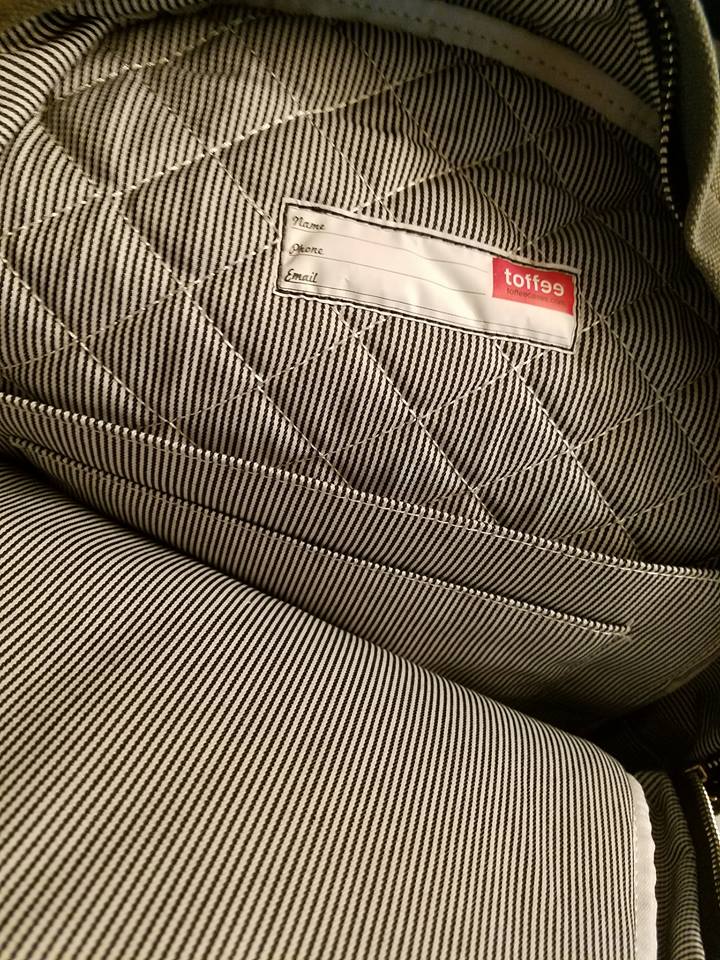 The inside has a winning craftsmanship with pinstripes, and a quilted pocket to provide some nice cushion for your (13 in.) laptop. The smaller pocket in front of that is just the right size to hold a tablet. Of course, there's also the additional room in front of that to carry books, or other essentials you might need to take along.
The bottom of the bag has four metal feet, which will allow the bag to better sit upright, and also keeps the material up off the floor. The whole build of the bag looks to be very durable, which is good because:
Berlin Backpack Price
The sleek design and durable build will come with a pricetag. You can buy the bag for about $165, which looks to be in the mid price range for the backpacks/carrying cases offered by Toffee. It does qualify for free shipping off their website.
We would recommend this backpack to students looking for a fashionable way to carry their devices. While Toffee sent us this backpack for free to review, we will remind everyone that we are not sponsored by this company, and our review is done without bias.