I have talked before about Catalyst, and how they create some great cases, and they are usually waterproof. This week, I was fortunate enough to have try out some products from the company that might not necessarily be waterproof, but they do provide protection for the brand new iPhone 12. Or at least two new versions of the iPhone 12 with the iPhone 12 Pro and iPhone 12 Pro Max (how many versions can they make?)
Catalyst Vibe Series for the iPhone 12 Pro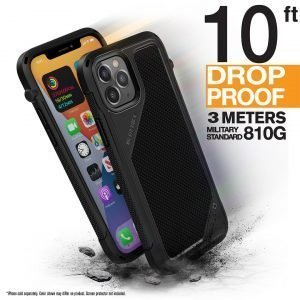 I'm not really certain why Catalyst went with the name Vibe for this, but perhaps it might be that it is…shock absorbent? Seriously, I have tested a lot of cases before, and this Vibe is one of the most rubbery and flexible that I have felt.
Apparently, this rubber nature is good enough to protect your iPhone 12 Pro from a 10 foot drop. Granted, you might want to get yourself a screen protector for the screen-side.
Beyond that, the only real other feature that I really talk about is the included wrist-strap. Also, you will have easy access to the buttons as well as a really grippy side action going on.
You should be able to purchase the Vibe for the iPhone 12 Pro on the Catalyst site for about $39.99 in Stealth Black or Army Green.
Catalyst Influence for the iPhone 12 Pro Max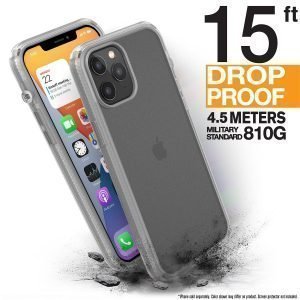 So, I am not certain how to do a review of the Influence without an influence from the Vibe, so I will start and say that the Influence is very stiff. That is, it has rubberized edges and a stiff piece of plastic on the back.
So what does that all add up to? I would say about 5 extra feet. I mean, it can stand a drop of about 15 feet, and the Vibe could only do 10. As for the rest of the features, they are pretty much identical to the Vibe as far as making the buttons all presentable. Oh, and it also has that wrist-strap.
If you want to get in on this Influence, head on over to the Catalyst website and prepare to lay down $39.99 for it in Clear or Stealth Black.