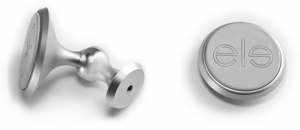 For some reason, I have been reviewing a lot of smartphone stands which involve sticking them there. I have no idea who makes this sticky stuff, but I have seen it in so many places. Recent examples include the Zyroshell Phone Cradle and the TYLT Capio with NFC.
The eleMount is unique as it has stick parts on both ends. These elePads can stick to any flat surface, and good for smartphones and tablets. Your mobile devices can attach and detach without leaving any sticky residue.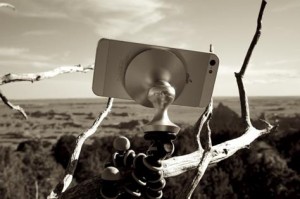 This eleMount is made from CNC machined solid aluminum, and it has a ball and socket joint for viewing 360 degree viewing angles. Best of all, you can unscrew one end and mount it on a tripod.
Like the GoCuff that I just covered, this is a Kickstarter project. It is available for for $59 for early bird backers, but since it has made its Kickstarter goals, I am not certain what it is going for. You can find out more information about it here.