It is time once again for another review of some terrific iHome products, and we have done some great reviews of their accessories in the past, right? Well, we shall see, as we will be reviewing the iBT780B PlayGlow, iBT400 PlayFade, and iBT235 Bluetooth Alarm Clock.
iHome iBT780B PlayGlow Review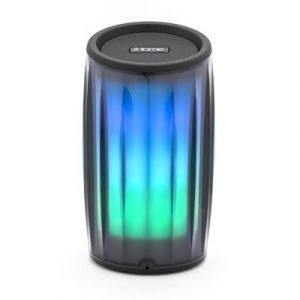 Okay, we're going to start with the review of this particular Bluetooth Speaker that is both rechargeable as well as color-changing. It fact, it has five modes of color changing that include slow fade, fast change, favorite color, pulse-to-music, and preset pulsing. That is all a great set-up for one sweet, loud, and colorful speaker.
Of course it is wireless, so the next question is how long can you party with it? The answer is about 24-hours on a single charge, and I can't help but wonder how advanced that really is in this day and age of Blueooth speakers.
Yes, it is a pretty decent deal, and it can be purchased on Amazon for a price of $49.99. You can find more info on the iHome site here.
iHome iBT400 PlayFade Rechargeable Water-Resistant Bluetooth Speaker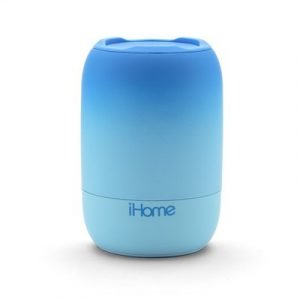 I don't think that the PlayGlow is water resistant, but the PlayFade most certainly boasts that feature. By water-resistant, it means it is IP65 rated for something ready for the beach.
Now, in comparison with the last Bluetooth speaker, this only has 10 hours worth of audio. You will note that I didn't talk about any color-changing ability like the last time, but the good news is the iBT400 has a nice satin texture.
So, you can get the iBT400 in a solid color of black, blue, or red. You can find out more info on the iHome site, and purchase it on Amazon for a price of $29.99.
iHome iBT235 PowerClock Bluetooth Alarm Clock Review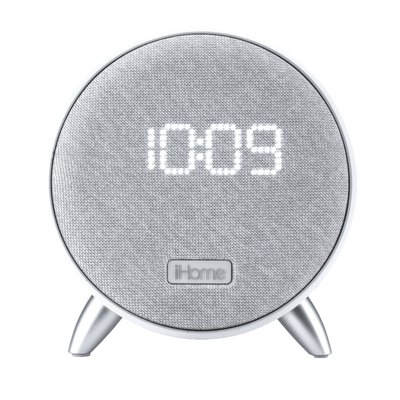 So, this ia a very unique looking Bluetooth speaker, and it is not like the cylinders that I've already talked about. This iBT235 is set up to stand like one of those very old-fashioned alarm clocks.
In this case, the alarm clock is digital with some cool numbers that somehow shine from the speaker itself. As an alarm, it has a programmable snooze bar that is good for 1 to 29 minutes. You can also have an alarm sound from different sources for every day, work week, as well as weekend schedules.
Other features include 2 USB ports on the back made for charging, and I should probably mention that you need to plug this thing into the wall with the included 2-prong cord.
More information can be found on the iHome site, and be purchased on Amazon for $39.95.