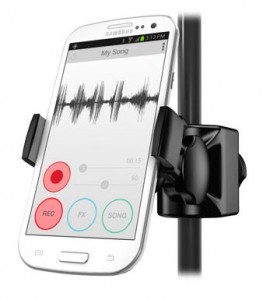 I have reviewed a lot of IK Multimedia products before, and the last one was the iRig Voice, a microphone that is essentially made for a smartphone or tablet. This iKlip Xpand Mini is made for those who want to use their smartphone as a microphone.
The iKlip Xpand Mini is made for putting your smartphone on a pole. Yes, as long as you have a pole that is smaller than a half-inch, you can screw on your smartphone holder to it. The purpose is to hold your smartphone on a mic stand so you can presumably use it as a microphone or some other type of application. For example, if you have an IK Multimedia product like the iRig.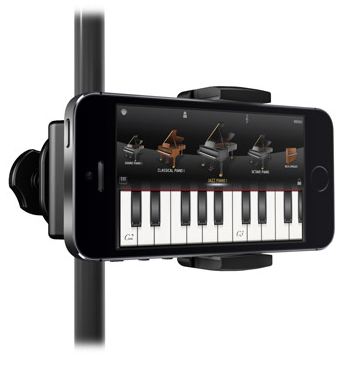 You will notice that I have included two pictures with this article, instead of my usual one. Okay, I had 60 in my picture of PAXPrime 2014, but can you blame me? This is because I wanted to show you how it can be used vertically or horizontally, thanks to the ball joint. I also want to show you how it can mount it on this weird "Gorilla Grip", so it can free up the ports.
You can see that it has an interesting aesthetic. This is because it was designed and made in Italy, and it has that aesthetic. If you want this, you can get it on the IK Multimedia site for about $39.99.