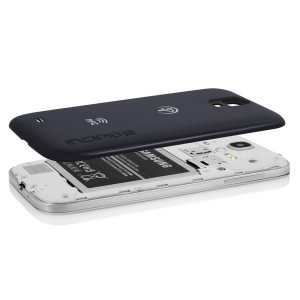 Yes, I have certainly reviewed a lot of Incipio products, such as the Stowaway and the Stashback. This particular product is the Ghost Charging for the Samsung Galaxy S4, and "the only product like it on the market".
What makes it so unique is that it is a wireless charging cover for those that have the Powermat. If you aren't familiar with the Powermat, it is a wireless charging pad that allows you to just lay your mobile phone on something and you can forget about it as it charges (no cable required). I've reviewed it more than once, with the last incarnation here.
All that is required of the user is to snap off the battery cover on the Galaxy S4, and snap on the Ghost Charging device. That is all.
Anyway, you can get this Ghost Charging at the Incipio site for about $29.99.