So, here's a company that I have not reviewed in a while, it is Incipio. Seriously, it has been since 2014 since I have reviewed an Incipio product, and I am so pleased to review several of their newer cases.
Our Review of the Survivor Extreme for the iPhone 12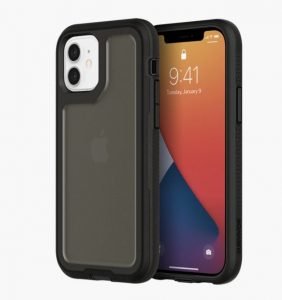 I suppose that this case has to compete with the popular reality show that takes place on an island, or that group from the eighties that wrote "Eye of the Tiger". Okay, time to reference the nineties with the Extreme case from Survivor, which has about four-layer construction.
Now, one thing I like is how the Survivor Extreme is tested to military standards, which means it is good 16 feet drops. Part of the tech is based on FortiGore shock absorption tech, plus its encapsulated design with raised-edge bezel for screen protection.
So how does it feel? Well, it feels very hard with its translucent plastic shell, but the edges are pretty swishy. This grip is parametric, and it has antimicrobial protection, as well as anti-scratch defense.
If this is something that you want, it can be purchased on the Survivor website for $49.99 in Black or Navy/Rose Quartz.
Our Review of the Incipio Stashback for iPhone 12 mini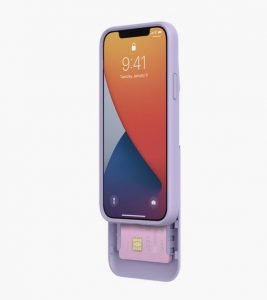 I am very excited to do the review of the Stashback because it can do one really cool thing as the back will slide out. You can see it in the image here, and it is good for credit cards, hotel room keys, driver's license, and whatever you want (like a secret chip that contains the cure to COVID-19).
Not only do you have this extra pocket in your case, but you are good for 14 feet of drop protection. I must say that is a big number, as Catalyst cases have actually given me lower numbers as far as their drop heights.
One small drawback, though. It does not do the whole wireless charging or MagSafe thing. Considering the big feature that I put in the first paragraph of the review of the Stashback.
Check it out on the Incipio site for about $39.99.
Our Review of the Incipio Organicore for iPhone 12 Pro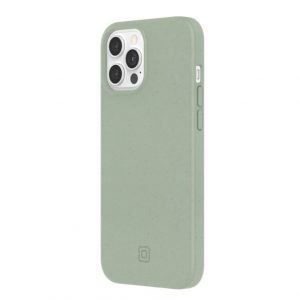 If you hear a name like Organicore, then you are probably thing that it is something eco-friendly. You would be right, as it is made of plants.
In addition to being environmental, the Organicore protects your device using Impact Struts Technology, which means it can survive falls of 8 feet. By the way, if you want to use the MagSafe charger or wireless charging, you can do that. It is one of those flexible cases, by the way.
If you want to purchase this, and then plant something in it later once the iPhone 12 Max Pro becomes obsolete, feel free to head on over to the Incipio site and lay down $39.99 for it.
Our Review of the Incipio Slim for the iPhone 12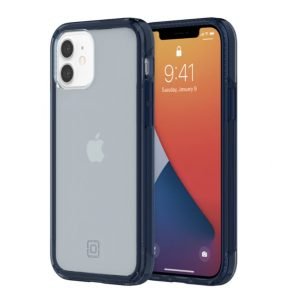 I am not certain why in the world they chose to name this particular case the Slim, but perhaps it is referring to the minimalism of it. I will have to support that it is very thin, and it has Impact Struts Technology.
You will notice that the back cover of this guy is completely transparent, and it makes the Incipio Slim look pretty good, I must say. Best of all, it does the wireless charging, of course.
If you want the Incipio Slim, head on over to the Incipio site and pay $39.99 for it.
Our Review of the Incipio Grip for Samsung Galaxy S21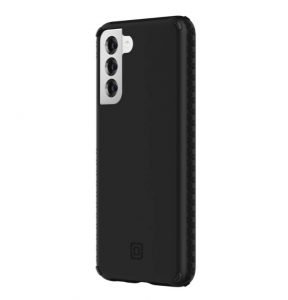 I can easily see why the Incipio Grip is named. There is something about gripping the sides that feels like you have a tank tread in your palm. This is not to say that it is uncomfortable to have, but if you are worried about your mobile device slipping out of your hand, the Incipio Grip is the one to own.
If you do end up dropping it, then you can rest assured that you have protection of up to 14 feet. This is due to the Impact Struts protection, but the news that I don't have is whether or not it can do the wireless charging. Seriously, it isn't on the stats.
It is good protection, and you can find it on the Incipio site for $39.99.
Our Review of Incipio Duo for iPhone 12 and iPhone 12 Pro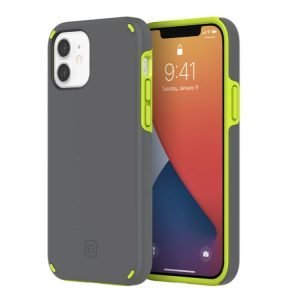 Once again, I will have to say that the Duo is also well-named. It has some serious protection in two layers, and I can literally separate these layers. Seriously, one is a soft layer, and the other is a hard layer.
These two layers are good for 12 feet of drop protection, and it also has that Impact Strut protection thing going on. It is hard to believe that something that is so layered can provide MagSafe and wireless charging.
This particular Incipio Duo case can be purchased for a lower price compared to the others, as it will cost about $29.99 on the Incipio site.