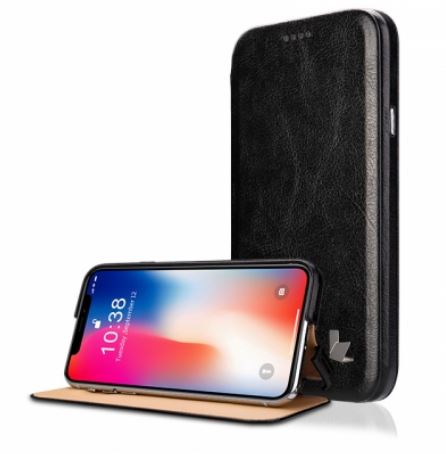 So, you know that I like to do reviews of some awesome accessories, and I suppose cases for smartphones are the coolest. I have to admit that I never heard of the Jisoncase, but if their products look like this, then I am going to hear more about them.
This is a case made for the iPhone X with microfiber leather. I am told that this is hand-crafted, and it most certainly feels good on the hand.
This is one of those cases which can double as a wallet, and it has two pockets that are more than big enough to hold a wallet or credit card. In fact, they might be too big.
Like most reviews, I was given a review unit to try out. Now, this image looks like it can be used as a folio stand, but the one I had didn't look like it could work in such a manner.
Don't let that turn you off, because the Jisoncase is one great quality product on sale on the Jisoncase site for $18.98, marked down for $24.00. It comes in many different colors as well.