LoveHandle is a company out of Texas that gives its customers a stylish way to keep a grip on their phones. LoveHandle has been around for a while, but this is the first that we've heard of it. So here's our review of this product.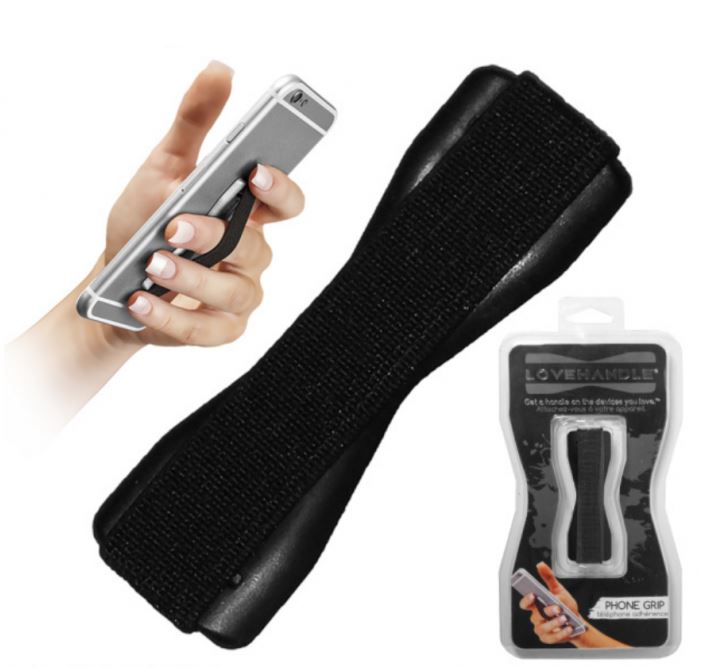 The 2.5″ x 1″ dimensions on the LoveHandle grip for phones make it a great size for slipping into pockets. Those round products that are out on the market for gripping phones seem to be all the rage these days, but this one will give you the ability to securely hold your phone and be able to carry other things in your hand as well. With many colors and styles to choose from, you can make LoveHandle your own.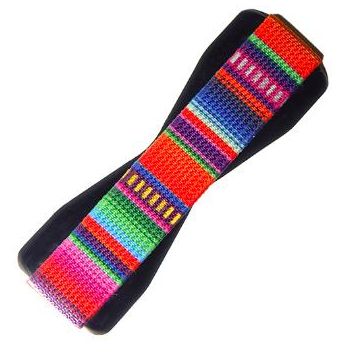 Installing/Removing LoveHandle
Installation is easy. Once you clean your phone backing, simply figure out where you want the grip to be. The 3M adhesive has removable backing, and it's easy to remove and stick on. When you want to remove it, dental floss, a credit card, or blunt knife can lift it off. Any remaining residue will easily roll off as you rub your fingers over it.
Other Aspects of LoveHandle
LoveHandle also comes in larger sizes for tablets. You can customize them with your own designs as well. Businesses looking for swag to give out can personalize them and get a discount on bulk orders.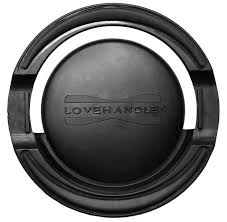 You can also get this phone mount to slide your LoveHandle on for placing on your dashboard, wall, or wherever you want to mount your device.
This old commercial for LoveHandle is a must-watch
The prices for the LoveHandles vary with size and pattern, but you can check out your options on the LoveHandle website. There's a lot to choose from- anything from floral to camo, and more!
Thanks to LoveHandle for sending us some product to review. All opinions on our site our solely our own, and are not influenced from any companies who send us products.