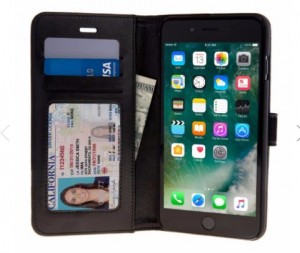 Since I am on a series about SKECH products, I decided to end it with things that close. So I am going to write on the Polo Book for the iPhone 7 as well as two Journal slim fit folio style case for the Surface Pro 4 and the iPad Pro 9.7.
The Polo Book for the iPhone 7/6S/6 puts Apple's most famous smartphone in something that looks like a wallet. Most products that I see like these hold about three credit cards, and this one has one as well. This one has a transparent cover which is perfect for a driver's license, and there is even a small pocket for cash, assuming you folded your bills and have no coins.
So it shuts on the iPhone 7 like a wallet, and it has a magnetic clasp to seal it shut. What is interesting is that Polo Book has an iPhone case that magnetizes and becomes a folio, so it is perfect for watching videos.
You should be able to purchase the Polo Book on the SKECH site for about $39.99 in Black, Brown, and Pink.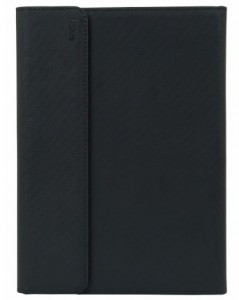 Now it is time to start reviewing the Journal, or at least one of them. I will start with a slim folio style case for the Microsoft Surface Pro 4. I will have to admit that this has an interior shell to provide maximum protection.
It looks black, like it could be leather, but it really is not. It has an anti-slip lining so you can view your Surface Pro 4 from many angles. It is compatible with the Surface keyboard, so you can find the perfect typing angle. Oh there is also a pen holder made for the stylus. Those things always help, really.
In short, it is very slim fit design, and it is a pretty interesting product. You should be able to get it on the SKECH site for $39.99.
Those who know my usual routine that I usually put separate pictures by the text about this, but I found that the picture for the Journal for the iPad Pro 9.7 looks just like the image that I found for the Microsoft Surface Pro 4.
Since I had both to review, I can tell you that they are different, but not completely different. I mean, they have a slim-fit design, hard shell, faux leather design, anti-slip lining for positioning, but the Journal for iPad Pro 9.7 has an Apple Pencil holder.
Oh, the price is different at about $34.99 on the SKECH site.