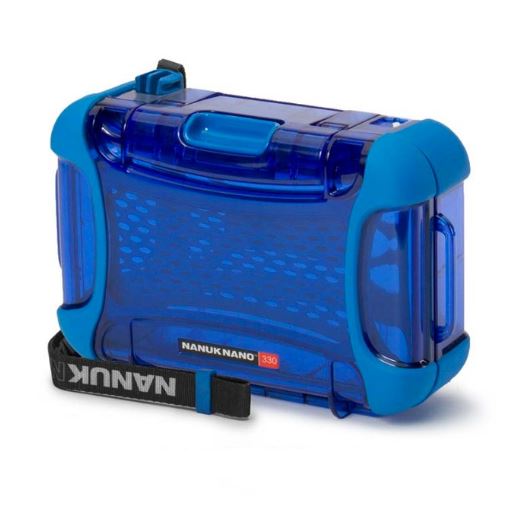 I don't really have the opportunity to review a lot of products like the NANUK Nano 330, but I had the opportunity to try it out right after CES 2020, so you know that I have got to do some kind of review.
The NANUK Nano 330 is some low-tech stuff that is designed to protect your high-tech stuff. Let's say that you are taking your phone to the beach, or even rafting, and you don't want it to get it wet. All you need to do is open up the NANUK Nano 330 with its specialized switch that will not pop open.
There is a special protective web so you can shove your phone into it, and it won't be rolling around. Then you can use the smart strap and put your case on your side, and it will not be leaving you at all. You can set it at six different attachment points so whatever is in the case will be comfortable and secure at your side.
So yes, the Nanuk Nano 330 is designed to protect your tech gear, but I am not certain if you could dip it underwater. It specifically says that it is impact-resistant and water-resistant, as well as dust proof. However, is it waterproof? I'm not certain and didn't want to risk testing it with my smartphone.
It is available here for a price of $31.96 is a variety of colors, and you should check it out if this is what you need.