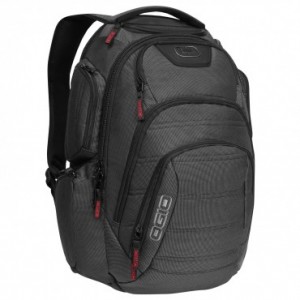 I have reported on a lot of backpacks designed for tech before, like the Hercules Laptop Backpack and the Viz Air from Samsonite. I have discovered a new tech backpack company known as Ogio, and I like it a lot.
This Renegade RSS 17 Laptop Backpack features a laptop compartment that is good for 15 to 17 inch models. There are also integrated foam panels made to keep other electronics and valuables protected. For example, it has a padded pocket for a tablet like the iPad as well as padded pocket for a mouse or digital camera.
What holds it together is HUB, the Hybrid Unibody Backpanel, for "ultimate comfort". Then there are the two zippered side utility pockets, dual side water bottle/accessory holders, an expandable phone pocket.
I know that it sounds like I am gushing on this like a car salesman, but there really is a lot of good features on this thing. You can get it on the Ogio site for about $150.00.