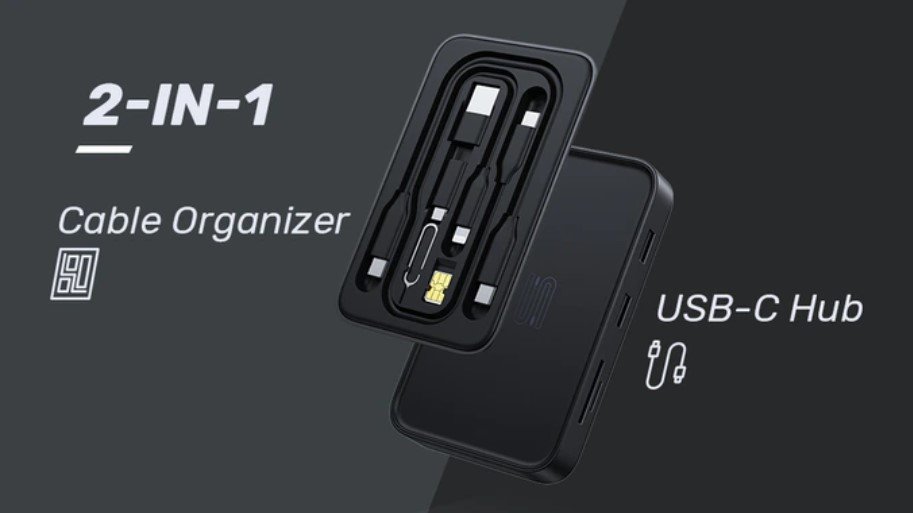 I have to admit that there are very few devices like the OmniCase USB-C Hub with Electronic Organizer. I have reviewed a lot of devices that allow for multiple cables, like those from Hyper/Sanho, most recently.
You can see the image above how the OmniCase can split into two. These two pieces magnetically lock together, and one of them is for the cables.
The cables that are Included is a USB-C to USB-C cable, then a USB-C to Lightning, a USB-C to USB-A adapter, and a USB-C to USB micro adapter. There is also an included eject pin as well as a place to store a SIM card.
You need that USB-C to USB-C cable to connect this docking station to your computer or other device. These ports include 2x USB-A 3.0 ports, 1x 100W USB-C PD charging, 1x 4K HDMI OUT, SD/TF card readers, and RJ45 Gigabit Ethernet.
Yeah, this thing exists, and it seems so very hard to believe, because it can do so much. Right now, this thing only exists on Kickstarter, and you need to back it before getting it. I can't believe that I got a hold of it, and it is expected to retail at $59.