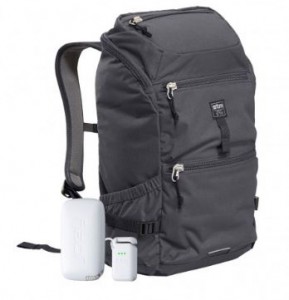 Okay, this is not the first time that I have reviewed something from STM Bags, and this one is just in time for back-to-school. This is the Drifter Energy backpack for 15-inch backpacks.
So it is a laptop backpack, big deal, right? Well, it is has a smart Joey energy supply that is integrated with it so you can charge a smartphone or tablet. What is funny is that it took me a while to find the power source, but it is in the bag.
Get it? It's deep in the backpack, and on a little hook to take it out. Now, you need to connect a cord to battery pack to charge it, and then use another cord to charge your smartphone and tablet. That is good enough for 15-20 hours of talk time, and give your tablet some extra power as well.
So not only is there some great spot for your 15-inch laptop, there is a lot of great pockets. There's like three of them, and then on the inside, there is some serious levels of pocket in this guy. Seriously, I love having pockets that are really overdoing it on the pocket.
The Drifter Energy for 15-inch laptops is available in camo, graphite, and navy for about $239.95 on the STM Bag sites.