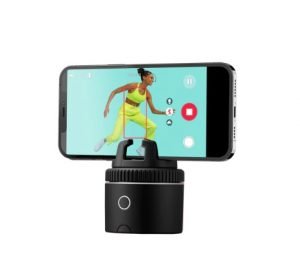 So, I had a chance to review a Pivo Pod Active, and you might be asking yourself, what is a Pivo? I'll give you a hint, it is not the white DVR that allows for watching your shows later. No, this Pivo Pod Active is great for tracking videos.
Most of you know that I do videos, and much of my videos involve a mostly stable environment. I mean, I'm usually opening a box, and I try and change it up as much as I can. I mean, I can change locations and cut to them, or I can get someone else to move the camera just so it doesn't feel so still all the time.
With the Pivo Pod Active, you can see in the video below how I was able to simply walk around while this tracked me. The best part was it simply just followed my face, and will even do these close-ups on its own, somehow. You can see that there were times where I moved too fast or got too close and I was out of the shot.
Yes, I had to download an app to get this to work, but it actually worked right out of the box. There was this remote that allowed me to swivel it, and I can push a button to stop and start filming.
If the Pivo Pod Active is something that you want, feel free to head on over to the Pivo site and lay down $149.99 for it.