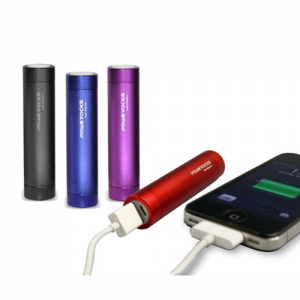 Yes, I have seen products like the Powerocks Magicstick before. If you are not familiar with them, they are portable batteries designed to give some extra juice to a phone or tablet.
The Magicstick is different because it can do about 28oo mAh. Actually, I'm not certain precisely how that measures up, but it is the size of the Magicstick that I like. It is a little smaller in length than a pen, and slightly thicker.
This charges via USB to micro-USB, and, if you have a mobile device with a micro-USB port, you can just flip the cord around and charge that device with the Magicstick. That makes sense if you use it.
The Magicstick from Powerocks also has another thing working for it with a cool colored LED to show when it is charging. Most of these mobile batteries have four little lights to show if it is fully charged.
You can get it on the Powerocks site for about $49.99 in black, red, blue, or purple. You will be glad that you did when your phone or tablet runs out of juice at the worst possible moment.