We've reviewed many excellent phone cases from Urban Armor Gear. These cases that we've been sent to review from the company are from the popular PLASMA series. They are for the HUAWEI phones like P10 and Mate 9.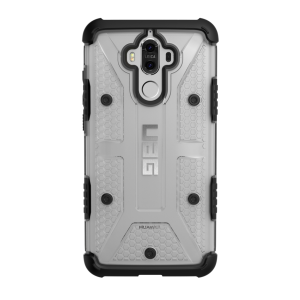 The PLASMA series for other phones like Samsung Galaxy S7 have come in different colors like Ash (which is dark grey in color), Magma (red), and Cobalt (blue). There is even a Citron(green)- in addition to the other colors for an iPhone. From what we can tell, if you want a PLASMA case for the Mate 9, it will come only in Ice- which is the clear case. The P10 has the option of Ice and Ash. So there isn't as broad a variety of colors for these phones, but color can be overrated anyway.
These cases have it where it really counts, though. There is the three layer protection- which consists of an armor shell, shock cushions, and impact resistant rubber. The case is feather light, while still providing the quality that you need to protect your phone. As with all the other UAG products, the cases have been drop-tested to Military Standard of 810G–516.6.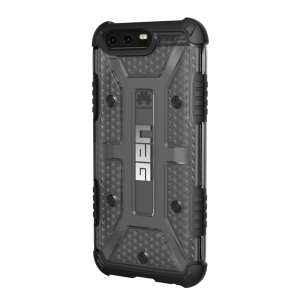 Each case has the sturdy, rubberized grip that helps those of us with butter fingers. Also, there is easy access to the ports for charging, headphones, and an opening for the camera, as well as access to the fingerprint sensor on the HUAWEI Mate 9 located below the camera. The power button and volume button is covered and protected, but still work just as well.
Overall, this is a great product that we trust to protect our phones, and if you want the same protection, you can purchase one for $39.95 on the UAG website for the Huawei Mate 9 here and the P10 here.