I believe that the last time I reviewed a Raptic product, it was known as X-Doria, or Defense by X-Doria, or something. I don't know if the company has rebranded or something, but I guess Raptic is just as good a name as any. Today, we had a chance to review three of their products with the iPhone Air for the iPhone 12 Mini,
Raptic Clear Case for the iPhone 12 Mini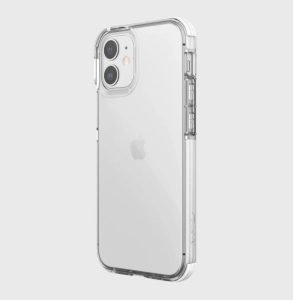 This particular case feels very rubbery, and it is seriously bendable as well. I am going to just assume that it is fit with some shock absorbent, but I really don't know, honestly. I heard it is a "Dropshield Polymer", which could be anything.
Either way, it is able to survive drops of up to six feet, which I like to hear. In case you are worried that it might hamper your wireless charging capability, it will do it at the full 15 W charging rate.
So, if you are looking to purchase this particular case, head on over to the Raptic site and pay $24.99 for it.
Raptic Air Case for iPhone 12 and iPhone 12 Pro Review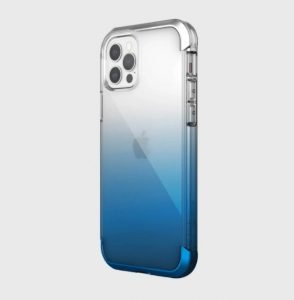 I suppose that I can't help but compare this Air case to the Clear case, so I will begin by saying that this case is very stiff. This is because it has an anodized machined metal frame, which gives it the ability to survive 13-foot drops.
It is also compatible with MagSafe chargers, of course. You might also notice how this particular case has a raised bezel, so it isn't quite all one mold made. That raised bezel offers some protection on the screen when you lay it down.
It is available in many colors on the Raptic website for $39.99.
Raptic Shield iPhone 12 Pro Max Case Review
And so we conclude this review with the review of the Raptic Shield Iridescent for the iPhone 12 Pro Max. I'll try not to compare it to the other two, at least not too much.
The Raptic Shield has a clear polycarbonate back panel, made for taking some hits, I suppose, and it also has some shock absorbing air pockets. It can survive 10 feet drops, and it is, of course, wireless charging compatible.
And that is our conclusion of our Raptic product and the Shield for the iPhone 12 Pro Max is available for $29.99 on the Raptic site.