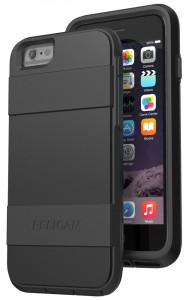 I have written about Pelican products before, most recently in March when I covered some Pelican products for the iPad products. The company has a lot of experience (over 35 years worth) of protecting equipment, and I recently had a chance to try out the Voyager for the iPhone 6 and the Protector for the iPhone 6 Plus.
The Voyager is nothing like Star Trek: Voyager, because you might actually want to buy this. Yeah, I went there. Anyway, the Voyager has several layers of protection that will really keep your iPhone 6 safe.
Not only does it have a snap-on case for the edges, but a screen protector. Not only that, it has a belt clip and even though the website says it is a kickstand, I couldn't figure out how to get it to work.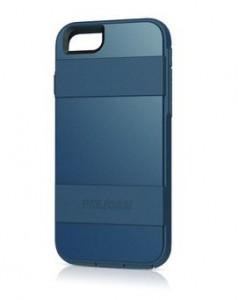 Now, let's talk about the Protector for the iPhone 6 Plus. This particular product is a snap-on case that is designed to protect the back of the Apple phone. It may not protect the front with a screen protector or come with a belt clip, but it does have three levels of protection. Part of it is the impact absorbing TPR rubber and it is tested to military specifications in order to survive multiple drops.
Now, since these are Pelican products, that means they are guaranteed for life. I've heard that if you can break them, they will replace them. Not quite sure if I want to be in a situation where it will be broken.
I am told that these particular Pelican products are sold from AT&T. The store from the site is located here. The Voyager Case for the iPhone 6 is about $50.00 and the Protector case for the iPhone 6 Plus is about $40.00.