It's time for another fine review of Scosche products! We had some fun reviewing some great stuff from them just recently, and now we have three new products with the Scosche MagicMount Pro Extendo, GoBAT MS 5K, and Thudbuds TWS Earbuds.
Our Review of the Scosche MagicMount Pro Extendo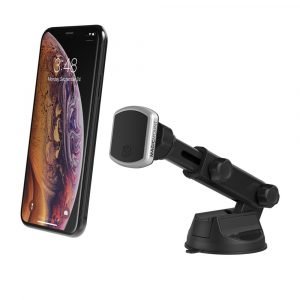 If you are like me, then you have your smartphone near your dashboard so you can access the Maps and whatever else is not distracting. The Telescoping Window/Dash Magnetic Mount is going to be up your alley.
It's made so you can put the suction-cup on your windshield, and then you just stick your phone on it. It is interesting that it comes with a metal slab you can stick to your phone in case your phone isn't magnetic.
It is a shame that you can't charge your phone with this alone, but you could attach your charging cord to it. It does have a telescoping arm that can extend up to three inches, and you can adjust the angle. Oh, the magnetic head can be adjusted at 360 degrees.
If you want it, head on down to the Scosche site and pay $29.99 for it.
Our Review of the Scosche GoBat MS 5K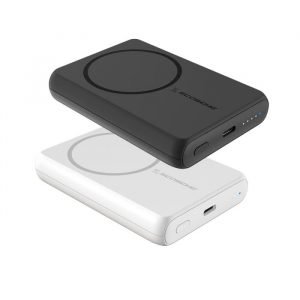 So, this is the GoBat MS 5K, and it is a mobile battery. Yes, we have done reviews on products like this before, and this one is wireless.
You will note that it has the usual button, charging port, and indicator lights. This one has five indicator lights, for some reason, but I'm not complaining. I had to find the "sweet spot" for the wireless charging, but I got it to work.
I think I mentioned on the video that it has 5,000 mAh, and it does. It is a very good charger, and you can find it on the Scosche site for $54.99.
Our Review of the Scosche ThudBuds TWS True Wireless Earbuds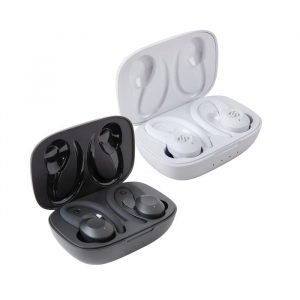 Okay, I do love me some good wireless earbuds, and these ones from Scosche, the ThudBuds TWS, have one of the best names ever.
The sound is, of course, something to write home about, and believe, I am doing that just now. You might have noticed that I used them as a microphone in my last video. I mentioned that they could be sweatproof, and I checked, and they are at an IPX7 rating.
So, I guess it all comes down to the specs of the playtime and the battery life. How is 6 hours worth of playing, followed by 30 hours with the charging case?
It is something to like, and if you want it, get it on the Scosche site for $59.99.