I have to admit that I never really heard of this Smartish company before, but I have recently been sent a whole package full of product from them. From what I see, Smartish seems to be on the cutting edge of smartphone accessories.
Smartish Wallet Slayer Vol. 1 and Vol. 2 Review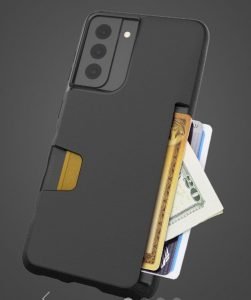 It is pretty easy to see how this product earned its name. After all, a lot of smartphone cases have a place to stash some credit cards, driver's license, or maybe some cash. It is apparent that many smartphone users don't have wallets anymore, but prefer to carry their cards or cash in that way.
Another bonus for this product is that the texture is kind of rough. Not like sandpaper rough, but good enough so it will not fall out of your hand.
Those are good features, but the company website lists an odd feature that I couldn't figure out, at least at first. This is the credit card kickstand, and it involves removing a credit card for the pocket and using it to prop it up.
You can find the Wallet Slayer for Galaxy S21 (Volume 1) on the Smartish site here for $19.99, and the one for the iPhone 12/12 Pro (Volume 2) here for $24.99.
Smartish Gripzilla for the iPhone 12/iPhone 12 Pro Review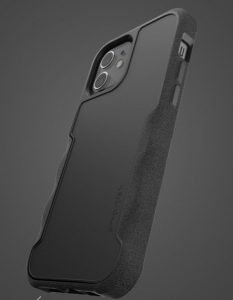 The Gripzilla, not to be confused with a monster that goes toe-to-toe with King Kong every once in awhile, is essentially made with people's gripping in mind. You can see the shapes of the fingers on the side so you can grip on to it.
Another feature that the Gripzilla has is this squishy soft feel, and I suppose that helps keep the phone in its place. I'm not certain how this can happen, and I'm also not certain how many feet you can drop it from.
You can get the Gripzilla for the iPhone 12/12 Pro for about $24.99 on the Smartish site here.
Smartish Dancing Queen Crossbody Wallet Case Review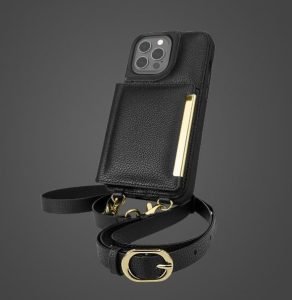 Well, I think that we ABBA know where the Dancing Queen case got its name from (I see what I did there). You can see that its design appears to be made to transform a smartphone into something more of a purse in its design.
In fact, the Dancing Queen will allow you to carry around five different cards plus a little bit of cash. You can be assured that they are protect as there is this magnetic clasp that closes real tight. There is also this adjustable crossbody strap and it can even hold lip gloss.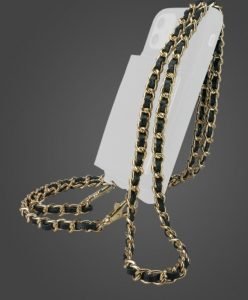 If this is something that you like, then you can purchase it on the Smartish site here for the iPhone 12/12 Pro, here for the iPhone Pro Max, and here for the iPhone 12 Mini. They are all for the same price of $29.99.
Speaking of things that you might like, the company was nice enough to send me the Dancing Queen Strap No. 9 which you can see on the right. Don't ask me what happened to numbers 1 through 8, but this has a chain made of metal in different colors, available here for $14.99.
Smartish Cable Wrangler and Crown Joule Review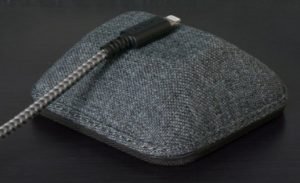 And now to change gears as we talk about the Cable Wrangler, which is essentially one giant magnet that you can attach all your charging cords to. This comes in handy, as we all have charging cords that often just hang around, so it is good to have them.
Now I am told that the Cable Wrangler is a powerful magnet, and it is what that is. So you might not want to put things that are sensitive to magnetics. At first I thought it was just kind of a heavy paperweight or rock, and it feels like that is what it is.
However, it is a handy tool, and you can get it for $19.99 on the Smartish site here.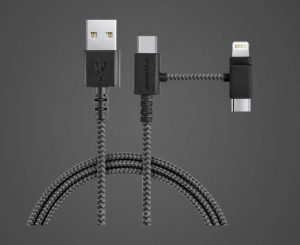 As for the Crown Joule, it is definitely a crown jewel of a charging cord. Yes, that is what it is, and the one I had is a Multiverse USB.
It is Multiverse because it has micro USB, USB-C, and Lightning all together. Not only does it provide for fast charging, but the cable is very well reinforced.
It is available on the Smartish site for a price of $19.99 here.
Smartish Prop Tart Review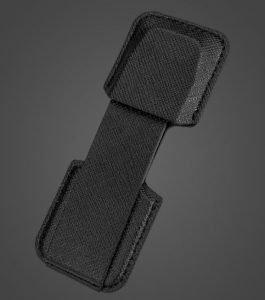 I'll go ahead and finish my review with the Prop Tart, and I'll do it briefly, as its use is pretty obvious.
You basically stick it to the back of your phone, and you can use it to hold your phone with just one hand. You can also use it as a kickstand if you like, if you keep that Prop Tart off-center.
If you want to see about getting this Prop Tart on your phone, you can do that for a price of just $9.99 here.