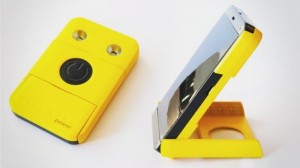 It isn't often that you see technology poised to essentially change the world. I have to admire the WakaWaka Solar Charger as the goal of its creators doesn't seem to be making money on useful technology, but helping out other countries.
The WakaWaka Solar Charger isn't an idea that is new, because there are a lot of batteries for mobile devices that you can purchase on the market today. I think it is safe to say that I review one every month. The last one was the Neptor one from Eagle.
The WakaWaka was originally a Kickstarter project, which does not surprise me in the least. After all, most of the coolest stuff I report on comes from crowdfunded sites these days. The WakaWaka can be charged by the power of the sun, and not only can it charge a device, but it can be used as a flashlight.
As I have said before, there are a lot of chargers out there, and what I haven't said before is that a lot of these charagers have a flashlight. The aforementioned Neptor has a small one, but the WakaWaka has a pretty big one which can really light up a room. This is what makes the difference.
If you go to the Source link, you will find a video that I found personally enlightening. Apparently, a lot of third world countries use dangerous and toxic kerosene to light the darkness of the night. If they had the WakaWaka, they can use that, and it will easily mount on a soda bottle.
If this interests you, you can go to the Waka Waka site and lay down about $39.00 for the light, and $79.00 for the WakaWaka Power. It looks like a good deal, or as Fozzie Bear used to say Wakka Wakka Wakka! Yeah, I had to work in that Muppet quote somewhere.