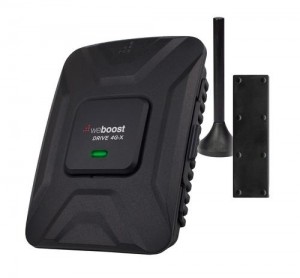 When you think Wilson, what do you think? Maybe it is that volleyball from Cast Away or the next-door neighbor from Home Improvement. Honestly, you should be thinking cellular phone booster, because Wilson makes them. In fact, they make them really well, as you can read in my previous reviews of DT4G 5-Band SmarTech III or Sleek 4G Home/Office Accessory Kit. Now there is the weboost Drive 4G-X, which the company says is "the most powerful, professional grade 4G vehicle booster".
The way this works is going to be simplified. Essentially, there is an antenna within this kit that allows low-level signals to be channeled into something that is much higher. There's a video of this that you can watch here to see how this interesting process works.
You may notice in the video that the bars on your phone could be different depending on your phone. For example, an amplification of one bar on one type of smartphone could equal two on another type. One thing is for sure: the Weboost Drive 4G-X works on both carriers in the United States and Canada.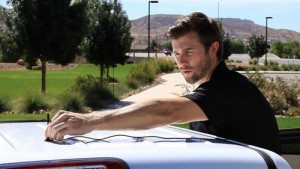 So how much of a boost are we talking about? In some cases we are looking at about 32x of the 4G LTE and 3G signals. This works for fewer dropped calls, better voice quality, faster uploads/downloads, as well as 2 hours of additional talk time in weak signal aeras.
Everything that you need is available in this package that includes the Drive 4G-X, the outside antenna, and inside antenna, as well as a power supply to plug in to your car's cigarette lighter (now mostly used as a cellular phone charger).
You should be able to purchase the WeBoost Drive 4G-X here for about $479.99. That might sound like a high price to pay, but if you are on the road a lot and need great coverage, then this could be better than anything Verizon, AT&T, Sprint, T-Mobile, or US Cellular can give you.