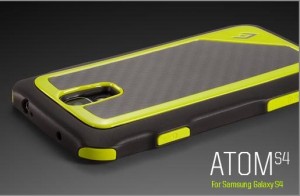 I had the opportunity to try out the samples of Element Cases, and I can see why they are held in such high regard. At least, I think they are held in high regard, as it took a while for me to get them.
I will start with the Atom S4. This is essentially a protective case with a semi-flexible chassis, and it is easy to insert the S4 within. The back of it has a genuine carbon fiber protective back plate, and it even comes with a lanyard.
Now, the Atom S4 states that it incorporates a proprietary Sound Boost System (SBS) that somehow channels the sound saves from the rear facing speaker to the front. I didn't really hear that much of a difference, but the good news is that the Atom S4 didn't make the sound worse.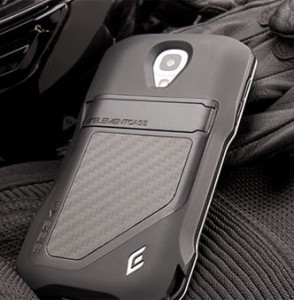 Now, let's talk about the Eclipse S4. This one required a little effort to put the Galaxy S4 in, as the material is not as flexible. It has a frame that you have to take out and put in the S4.
It has a carbon Fiber back plate like the Atom S4, and the lanyard. What makes it different is that it has a kickstand. All and all, it is pretty handy, and I am not certain I agree with the claim of "the most supreme Galaxy S4 case in the market".
If you want to get these Element Case for your Galaxy S4, then you can get the Eclipse S4 here for $79.95 and the Atom S4 here for $54.95. That, or you can wait a month, as I plan to do a giveaway on this site.