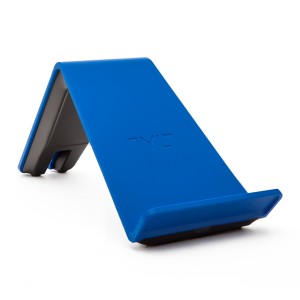 I think I have mentioned products like the Powermat before, and how I believe they should be an industry standard. The TYLT Vu is made for the Qi industry standard, if you don't know what that is, it is for wireless charging.
Yes, instead of connecting with a cord for charging, you just put the mobile device on a think like the Fatboy pillow and it will charge. TYLT has created this stand to put your charging phone at a angle, which is good for watching battery-draining videos.
The Vu is sadly not for every phone, but it should work well with phones like the Nokia Lumia 920. As I mentioned before, I would like to every phone be Qi certified, because I don't like charging cords.
What is interesting is that while I can find the Vu on TYLT site, I don't see a price. It was a Kickstarter project that made its goal of $60,000. It should retail for $69.99, and you should be able to find it at retail outlets everywhere.