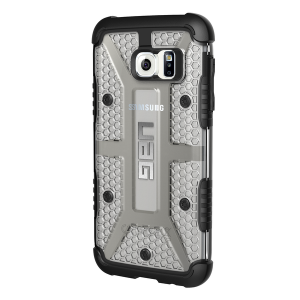 So, it has been quite a while since I reviewed UAG products, and if you are not familiar with them, they make cases that can really take a beating. They are up there with some of the best accessory makers like Otterbox, Lifeproof, and so forth. This is one of a three-part series where I review six products.
I'll go ahead and start with the Composite case for the Samsung Galaxy S7. It is very similar to case for the HTC One M9 that I reviewed a while ago.
The Composite case is very tough, and yet it has a soft rubberized grip around the edges. It is made of some kind of material which is quite light, and it has these cool bolt things on it that don't do anything but add to the aesthetic quality.
You should be able to purchase the Composite case for the Samsung Galaxy S7 in Black, White, Rust, Ice (transparent), Ash (gray), Magma (Fiery Red), and Cobalt (Dark Blue) for $34.95 on the UAG site.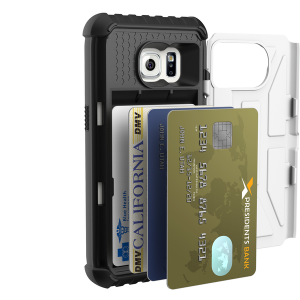 This next UAG product is the Trooper Case, made for the Samsung Galaxy S7. Like the Composite, it is also pretty hard, but the inside is very soft, like a rubber trampoline.
Perhaps the reason for its rubbery inner nature is that it is hollow inside. The Trooper is made so you can open it up and insert up to 4 credit cards. Because all you need is a driver's license, credit cards, and no wallet!
You can rest assured that what you put in your Trooper wallet case will stay there, as it snaps shut very tight. In fact, it can be downright hard to open at first, and hopefully it will stay shut tight as time goes by.
You should be able to purchase the Trooper Case for the Samsung S7 on the UAG site for $39.95 in Black, White, or Rust.