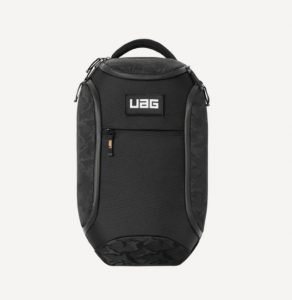 Well, we have reviewed a lot of backpacks in the past, and I am surprised that UAG (Under Armor Gear), a company that I know best for its smartphone and tablet cases, make a backpack. This is our review of the Standard Issue 24-Liter Back Pack.
This is apparently made for the "weekend warrior and the constant traveler", and it is helpful for anyone who is going anywhere. The backpack is quite strong, as it seems to be made of some stiff clamshell material. It has a storage for a 16-inch space,
So lets talk about the pockets. We are talking two zippered on the sides that contain lots of pockets in themselves, and a good place to hold a drink. Then there is the deep pocket up on top, and one on the front as well. The video, which I shot in portrait mode (and will never do again) shows just how deep the pockets really are.
If this is something that you want, head on over to the UAG website and lay down $89.95 for it. That is a markdown from $119.95, and it comes in Black Midnight Camo, Grey Midnight Camo, and Orange Midnight Camo.