All right, it's a great time to be reviewing Under Armor Gear (UAG) products again, and I am pleased to finally get my hands on two products for the new Galaxy Note 9 with the PYLO and the Monarch Series.
UAG PYLO for the Galaxy Note 9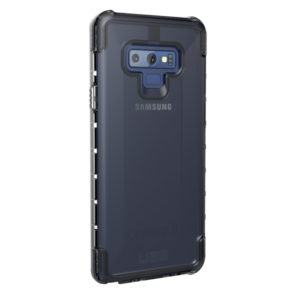 So, when it comes to the PYLO, it is one of those really stiff and clear cases. When it comes to the corners, they are soft, clearly made for some serious corner impacts. Somehow, this case is pretty light and has some over-sized tactile buttons.
What I like about the PYLO is how it doesn't have that kind of "buckle" look that is common for most UAG cases (I'll get to that when I talk about the Monarch). The PYLO has at best a rainbow clear look, which means it is minimalist on the back, but very "busy" on the sides (again, something I will get to with the Monarch).
You should be able to purchase the PYLO for the Galaxy Note 9 for about $39.95 on the UAG site.
UAG Monarch for the Galaxy Note 9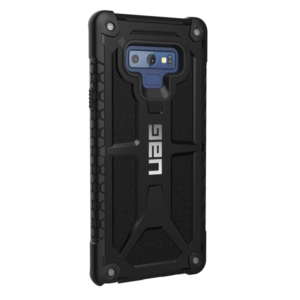 Now, here's a review of the Monarch case, and, as you can see, it has a distinct look that I have seen on UAG products before. That is the "buckle" look that I don't know how to describe any other way. I mean, look at the pattern on it, it looks like a buckle, right?
Apparently, the design is all engineered that way. It meets a military standard for drop and shock protection, and it has 5 layers of protection with leather and alloy. It also has a honeycomb traction grip, as well as those places for screws. Like the PYLO, it is hard to believe that it is as light as it is.
If you would like to purchase the Monarch for the Galaxy Note 9, it is available on the UAG site for $59.95 in black or crimson.