Once again, we have got our hands on Under Armor Gear (UAG) products, and they do make some of the greatest cases in the universe. I honestly don't know if this is an accurate thing to say.
UAG Monarch Case for the iPhone XS Max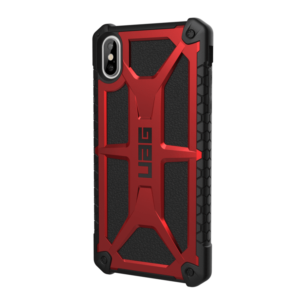 Once again, the Monarch Case has one of those five-layers of protection. You can see that it has that typical UAG look that always reminds me of a complex belt buckle.
This particular Monarch has a metal alloy and leather, and it even has this odd kind of hexagonal pattern that feels like…I don't know, rubber? I am told it is called a honeycomb traction grip.
It's completely set-up for drop protection approved by the Military. What is really cool is that it is set-up for the wireless charging, which is odd, considering all the layers of protection.
This sound good for you, you can get the Monarch case for the iPhone XS Max on the UAG site for $59.95.
UAG Pathfinder Case for the iPhone XS Max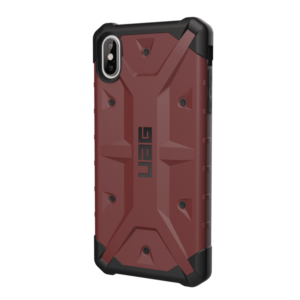 I'm sure that you can see the difference between the Pathfinder and the Monarch, as the black leather areas are kind of sanded over. Yeah, I wasn't certain how to describe that, but then again, I never really know how to describe the shape of UAG cases.
While I couldn't confirm the 5 layers of protection, the Pathfinder sure looks tough, and it is much lighter too. I am guessing it is made for the hikers, and is it just me, or does the color of Carmine that you see in the photo seem perfect for hiking?
Well, it is good for the military protection and the wireless charging, and the UAG Pathfinder case for the iPhone XS Max is available on the UAG site for $39.95.
UAG Pathfinder SE Case for the iPhone XR Max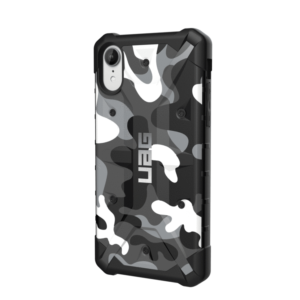 Okay, I was glad to review the Pathfinder SE for the iPhone XR, because I have been wanting to review stuff for the iPhone XR for a while. Besides the size, this Pathfinder SE case for the XR isn't that much different from the Pathfinder for the iPhone XS Max. You can see that the Pathfinder SE has some camo pattern, and that seems to be one big difference.
Anything else I can say about this would be a cut and paste, and I see no reason to do that. I guess that I will just say what I forgot to say and that it is feather-light and has some scratch resistant pads.
For some reason, the UAG Pathfinder SE for the iPhone XR is more expensive than the Pathfinder regular, as it is available on the UAG site for $49.95.