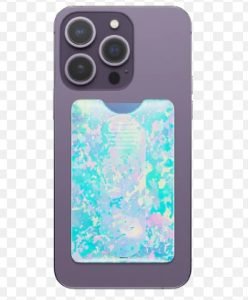 So here's a product that is very interesting, the WalleyGrip2. I've got to admit that I've never seen anything like it.
I suppose that I could talk about what it does in a very practical way. I mean, it has a grip on it so you can hold on to your favorite device, and then it has a stand on it too. Oh yeah, it is also a wallet so you can hold up to three credit cards. It can magnetically stick to your MagSafe case.
Here's what makes it very unique, as it can swap itself from device to device. It also has a Popl Social Smart Chip integration to carry a Digital ID to instantly exchange contract info, social links, and payment IDs.
I feel like this is a product that we are going to see again, as it is a smart accessory! If you want this, head over to the WallyGrip site and pay $55 for it.