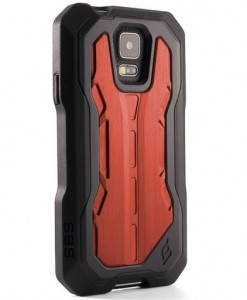 I think it has been a while since we did a giveaway, so I might as well do one now, in the summertime, just in time for back-to-school. I'm doing a giveaway for two Element case products, and you can read about both of them here.
The first giveaway is the Recon Pro, made specifically for the Galaxy S5. If you have a Galaxy S5, this is what you will want. It is made of CNC and polycarbonate, and this one is in black and red. You can see it here to the right.
The second giveaway is for the Rogue Ducati for the iPhone 5 and it comes with two Fuse Deks. The Ducati itself also has polycarbonate and CNC, and this one is in silver. Check out an image of that below. As for the Fuse Deks, these are mounting docks. One of them has a suction cup for glass, and the other one has a zip strap good for mounting on bars and things like that.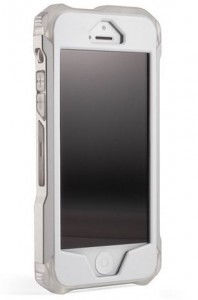 If you want to win any of these, it is simple. First of all, Friend The Geek Church on Facebook. This article will be on it, and you can share and like the article from there. Second, simply leave a comment on which one that you want, and then we will enter your name in a drawing to win.
We will have our final drawing on August 5th. I will send a Facebook message to the winner, and if you, the winner, send me your address, I will send you your prize. Yes, this is a way for me to get the word out on this site, so what are you waiting for? Enter! By the way, if you want to leave a comment on this article, that counts as an entry.