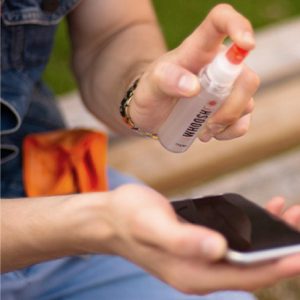 If you are like me, then your tech can get real dirty, real fast. When the filth happens, then you can just use some Whoosh products to get them squeaky clean.
I'm pretty certain that I have review Whoosh products once before, and I recall receiving some of their products at a CES in times past. I'm going to start with the Screen Shine, which is a nice little bottle for you to spray on the solution to a small screen.
It's a very cool vial, isn't it? Yes, I do like it, and it can be purchased for a small price of $9.99 on the Whoosh site.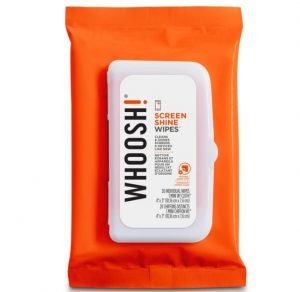 Oh, then there is the Whoosh Screen Shine Wipes. As you can see, it comes in this really cool packaging that reminds me of something you keep by the baby's changing table.
Well, it is good for wiping crap off, and it comes in this very convenient package. There are no odors on this, and also no VOC. It uses a microfiber cloth to do its work, and I couldn't be happier.
If you want this, get it on the Whoosh website for about $9.99.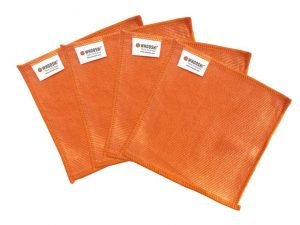 Let's talk microfiber cloths once again, and these ones are very, very orange. Yeah, they look like rags, but these microfiber clothes are very great at cleaning.
Oh yes, and you can get them on the Whoosh site for about $9.99. It is starting to become a pattern here. I definitely like Whoosh, and there is a lot that this company can do, really. I mean, tech devices will always need cleaning.