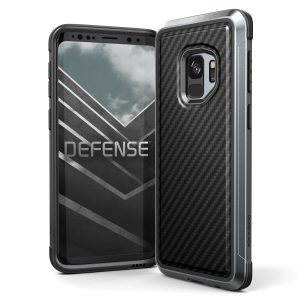 It's nice that we can review another X-Doria product again, and not have to wait so much time. This time, we get to review a case for the new Galaxy S9 and S9+, and in case you are thinking it, we will be reviewing more of them in the near future (like next week). We'll start with the Defense Shield.
The Defense Shield is aptly named, as it has military-grade protection. It is good for drops of 9.9 feet or 3 meters, on concrete. It has a rubber bumper around the perimeter, as well as an over-sized raised lip for protecting the screen from drops as well as surface scratches.
What is interesting is not only does the Defense provide protection, but it somehow has some integrated sound channel to amplify the bottom speaker and redirect sound to the front. I am not certain how it does that, but I think that it is odd that no one has addressed this for the new S9 and S9+.
You can get the Defense Shield on the X-Doria website for $29.99 for the Samsung Galaxy S9, and the same price of $29.99 for the Galaxy S9+.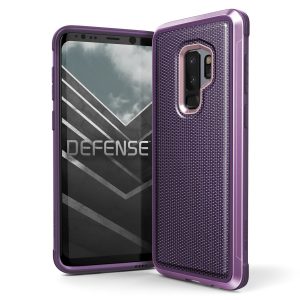 As far as the difference between the X-Doria Defense and the X-Doria Defense Lux, there seems to be some kind of texturing going on with the front. I mean, there is a Black Fiber and Ballistic Nylon, and I suppose this has been made for a better grip?
Yeah, this seems to be the point. It has the same measurement of protection with 10 feet (3 meters) of dropping. Oh, it also has that special ability that can project sound to the front, and I am really to have to see if this is one of those features that every Samsung Galaxy S9 and S9+ case has.
Well, they are some really cool cases, and I'm glad we got to try them out. Yes, X-Doria sent these for an unbiased review, and if you want to get in on the Defense Lux, it costs $34.99 for the Galaxy S9 and $39.99 for the Galaxy S9+