Yes, this is an omni-review, because I am going to be reviewing quite a lot of products in a short amount of time, and it is a part 1 because I hope to review a lot more of their products. This is a lot of great cases and other accessories.
ZIZO Refine Series for the iPhone 11 Review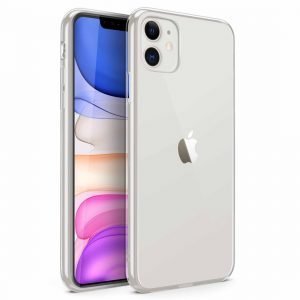 The ZIZO Refine series case for the iPhone 11 (and presumably other types of smartphones) is one of those that is very clear and very hard. Of course, it is also very tough as well, so you can have that protection.
The Refine is designed to be a "candy shell", made to fill all corners with a slight upper lip for accidental drops. I suppose that is known as the refine for that reason, because it is…refined, right?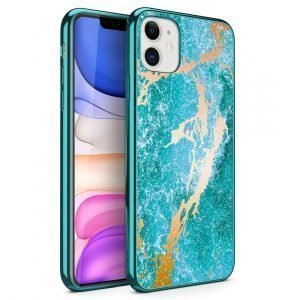 Something that you might notice is how this Refine case comes in this particular color scheme, which is called Oceanic. Honestly, I can't really think of a better name for it. There is something about this marble pattern that is downright sweet, and I forgot to mention that these Refine cases are covered by a lifetime warranty.
The version that I received had this pink or rose gold colored hue to it, something that I didn't see on the company website for this product. It is available for purchase for about $29.99 in clear form. The Oceanic one is available here.
ZIZO ELECTRO Series iPhone 11 Case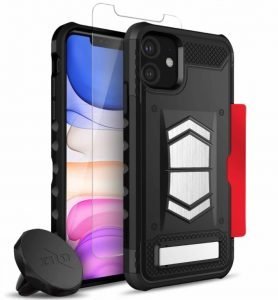 Well, I will have to say that the ELECTRO series is nothing like the Refine case, but it is quite a case to provide a lot of protection for the iPhone 11. I mean, this isn't one of those cases that is one big old chunk, but is a solid piece of plastic with a magnetic thing and a stand.
Okay, I had better explain myself. It is a plastic case that has a small metallic slab, and it is made to stick around. In fact, there is this other electroMOUNT made to clip on to your car's vent, so you can just stick your iPhone 11 with ELECTRO series case right on it.
That electroMOUNT might be enough of a selling point, but there is also a stand included on the back of this. So if you want to lean it up and watch a video, you can do that.
And if that is not enough, it comes with a screen protector. Wow! So if you want to get in on this, head on over to the ZIZO website and lay down $39.99 for it.
ZIZO SURGE Series Galaxy Note 20 Case Review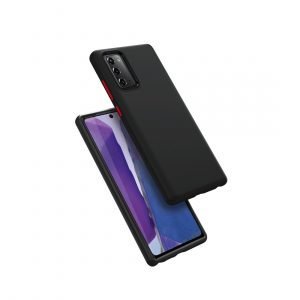 Well, I will have to say that the ZIZO Surge is one of those cases that is essentially une bigge chunke of plastique, but that isn't necessarily a bad thing.
Not only do you have a case to protect from nicks and scratches, but it is also has a Mix and Match kit in order to customize your buttons. Oh, it is also an ultra thin shape and a secure grip.
Now, you might notice that the image has a SURGE Series case in black, but the one I had to review is clear. You should be able to purchase it on the ZIZO site for $39.99.
ZIZO TRANSFORM Series Galaxy S20+ Case Review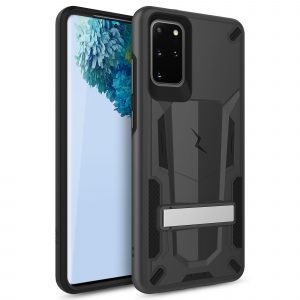 So, this is another interesting case, and I have no idea why it is known as the Transform series. It is not like it can shape-shift into a robot or something.
It does have a stand that you can lean up for when you watch videos, like that ELECTRO case that we just mentioned. It also has this type of shape that reminds me of UAG or Element Case, and I am not certain how to describe its style.
It is available in all kinds of colors like Black on Black, Red on Black, Blue on Black, and Rose Gold on Black on the ZIZO site for $29.99.
ZIZO DIVISION Series Galaxy S20 Ultra Case Review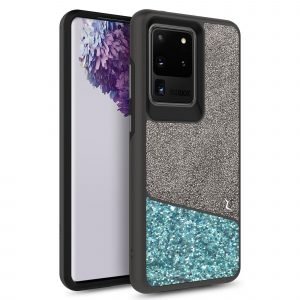 So, I am assuming that the Division Series is so named because the case is divided into two sections. One of these sections is some kind of hard almost metallic leather, and the other is some kind of sequined thing.
It also has some other kind of features like some responsive buttons and it is also shock absorbing. It feels very hard and soft at the same time, and I am told that it has a magnetic mount as well.
This Black and Mint model is available on the ZIZO site for about $29.99.
ZIZO DIVISION Series iPhone 11 Case STELLAR Review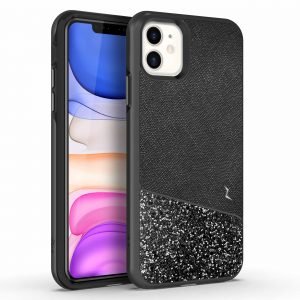 Now, this particular Division Series version doesn't seem to have metallic mount, and it doesn't seem to be any metal look to it. In fact, it looks like it seems very vinyl with sequins, so there is not a division.
So yes, it looks that the STELLAR version of the division is quite stellar. I don't know if you can see from this image, but it is very soft and tough. The only thing I can really say is that it has easy button access and a secure grip.
So, you should be able to get the Division series on the Zizo website for $29.99.
ZIZO REFINE Series iPhone 11 Pro Max Case Review
Well, I know I have already talked about the Refine already, so what more can I say about the smooth and shiny look. Well, this guy has some pink sparkles!
So, I will have to say that I love its ultra lightweight design as well as it easy button access. Oh, and then there is that issue with the secure grip, and we just love that.
Well, this one is for the iPhone 11 Pro Max, and you can get in on the Zizo site for $29.99.
ZIZO DIVINE Series LG Stylo 6 Case Review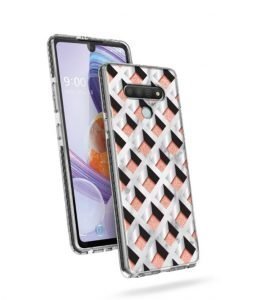 I think this is the first time that I have reviewed any case for the Stylo 6, and perhaps I should have bought that instead of the Samsung NoteS20 Ultra. More on that later, so let's talk about the Divine.
I saw that this design is truly unique and very M.C. Escher. It also features some terrific responsive buttons, shock absorbing, and a secure grip.
Okay, this is pretty sweet, for another ZIZO case, and you can purchase it for about $29.99 on the proper site.
ZIZO BOLT Series iPhone 11 Pro Case Review
Yes, this another peculiar case this is more than your typical sleeve of plastic, and it is something else. I'll start by saying that it is a tough exterior that feels very rubbery.
Oh, did I mention that this particular case has a stand on it? Then there is the thing that you can clip to your belt, and then put the iPhone 11 Pro in case on it. By the way, there is a screen protector and a wrist-strap.
So, here is the the deal, it comes with black and black, black and red, black and blue, red and black, as well as gun metal gray and black. Yeah, it costs about $39.99, and it is something to get on the ZIZO site.
ZizoCharge H3 USB Travel Wall Charger with Zizo Quick Charge 3.0 Adapter Wall Charger Fast Charge Review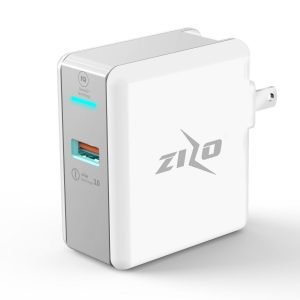 So, we might as well review a few great chargers with all of these cases and stuff. This ZiziCharge H3 Travel Wall Charger is something you can plug into.
All right, I don't think that is a good joke, and isn't really a joke. However, if you are in the need of a USB plug with some fast charging and a cool blue indicator light, then the H3 USB Travel Wall Charger is for you.
You should be able to purchase the ZizoCharge H3 USB Travel Wall Charger for about $24.99 on the ZIZO site.
ZizoCharge F5 Dual USB Car Charger Adapter Review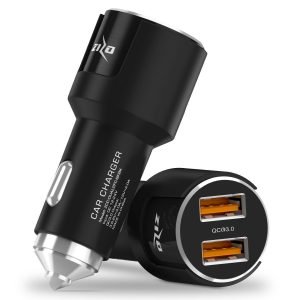 So now we are getting into the car charger territory, and who doesn't need one of these? This one has two USB 3.0 ports.
This thing has ShockIQ technology to protect the phone from over-charging and short-circuiting. There are some LED indicators to allow the user to know when the phone is charged, and there is even a Window Breaker port.
You can purchase this on the ZIZO site for $24.99.
ZIZO VENTURE Sport Earbuds Review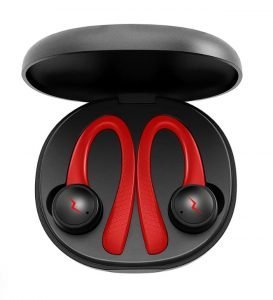 Okay, it is time to switch gears once again and review something different with the VENTURE Sport Earbuds. This is once again a pair of wireless earbuds that we are reviewing, and yes, we have been doing a lot of reviews for these types of products.
At this point, wireless earbud reviews come down to what is different about the product. In the case of the Venture Sport, it is about how they fit into the ear. See how they come together to make a red version of the McDonalds logo? That red hook will assuredly keep them in your ear. Yes, these are a pair of fitness earbuds, so they are very much sweatproof.
So, how long will they play? We'll start at about 10 hours, and the charging case has a 400mAh battery rechargeable capacity. Other features include a microphone capacity for a hands-free experience, not to mention a built-in mic frequency of 2.4 GHz and Bluetooth 5.0.
You should be able to purchase the Venture Sport for a reduced price of $49.99 on the Zizo site.
ZIZO Rokr Z1 Portable Bluetooth Speaker Review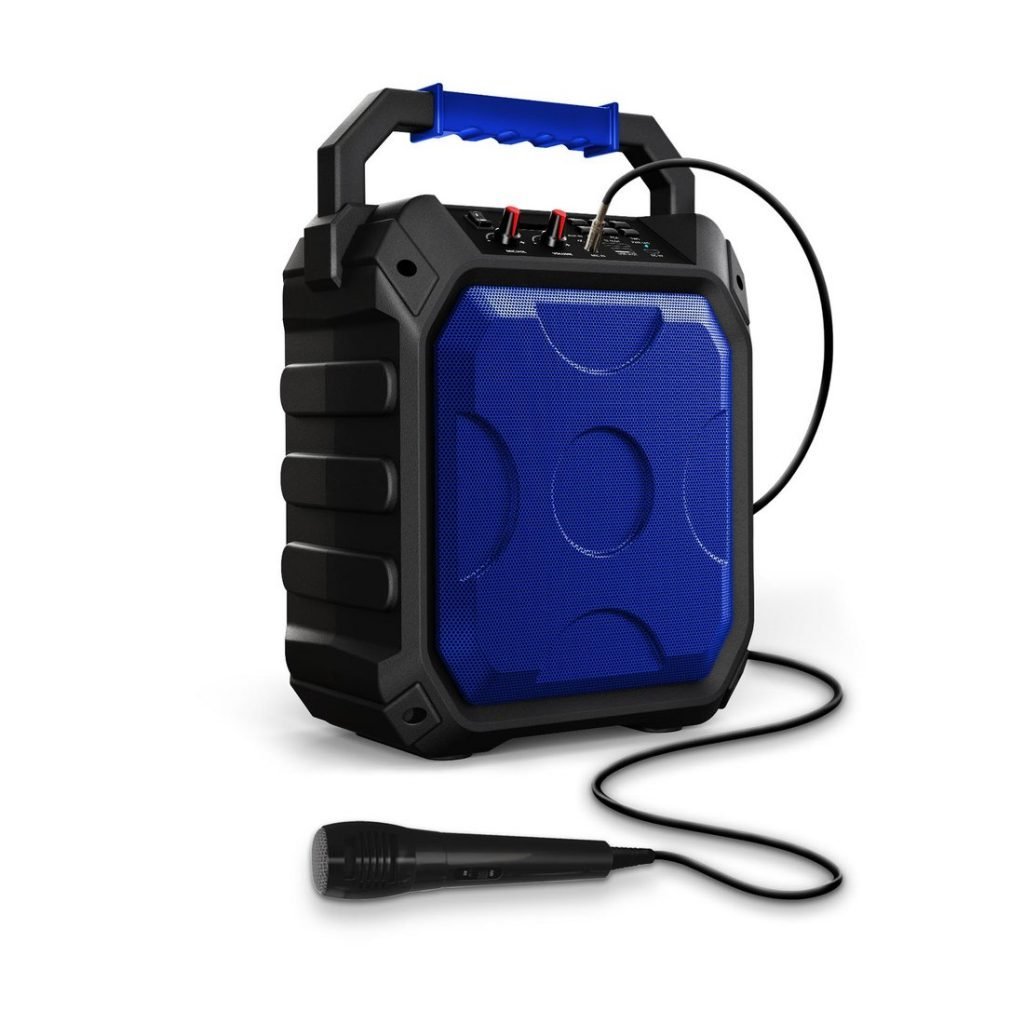 I have definitely saved the best for last, and the Zizo Rokr Z1 Portable Bluetooth Speaker is one versatile piece of electronics. To call this just another a Bluetooth Speaker would be quite an understatement.
What you are looking at is a speaker that is much lighter than you would think, but it produces some very decent sound. I don't really expect much more than that with this price, but the fact that it came with a mic line in and a microphone is a serious awesome bonus. Man, that practically makes it a karaoke machine if you pair it with a YouTube video with lyrics and then sing!
All of this comes with a recharging cord and it even has a remote control. Did I mention that it has some controls and even an FM radio? What else does it have? How about an equalizer micro SD playback.
So, if you want this, head on over to the Zizo website and lay down $59.99 for it!
Okay, that is our review of Zizo products, and we hope to review a whole lot more! Here's our video showing what we got!