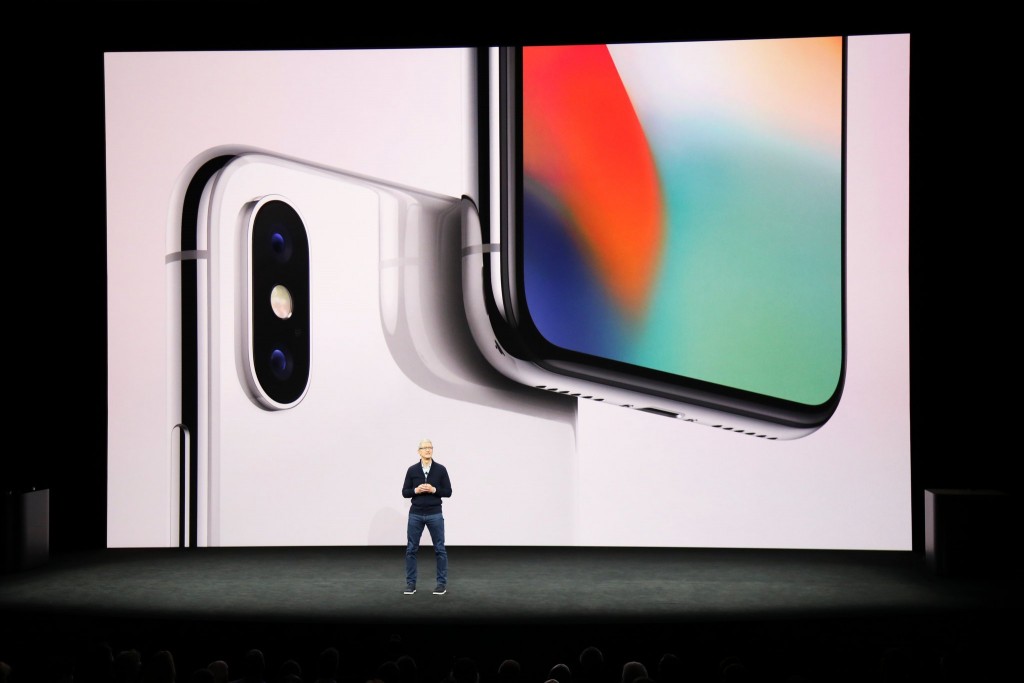 As part of their annual event, Apple announced their new version of the iPhone. It was a little bit different this year as what should have been the iPhone 7S and iPhone 7S Plus has become the iPhone 8 and iPhone 8 Plus. Their was also a surprise with the iPhone X (X being a Roman numerial 10, which marks the tenth anniversary of Apple's smartphone).
The Announcement at the Steve Jobs Theater
The announcement came from the brand new Steve Jobs Theater, which is located on Apple's big spaceship campus of Apple Park that they have been working on for quite some time. Tim Cook, Apple's chief executive took the stage after an audio file from Steve Jobs, Apple's former and late CEO had words to say. The room was completely packed with reporters, and the entire two hour event can be watched here on the Apple site.
Before Tim Cook spoke about the new products, he said a brief word about hurricane Harvey and Irma. He talked about giving for relief, and then talked about the new Apple campus. The park is powered by 100 percent renewable energy, and there is a visitors center inside with augmented reality and a brand new Apple store.
Apple Watch Series 3
It was strange that Tim started with the new Apple Watch, as he usually leads with the newest iPhone. The sales performance of this product has been shrouded with mystery as Apple doesn't seem to give its numbers about how much it has actually sold. The smartwatch market never really "took off" like the smartphone one, but Apple was pleased to say that their Apple Watch is the number one smartwatch.
For what it is worth, the Apple Watch has built-in cellular, so you can talk with your watch without the phone. Apple music will also allow for "40 million songs on the wrist". There is also a new dual-core processor, complete for Siri to talk to you.
Apple TV 4K
Next was the announcement of Apple TV 4K, which will "bring cinematic quality to whatever you watch". They made a comparison of 4K and their new 4K HDR, for the highest picture quality ever. They took the time to show off a new video game for Sky from thatgamecompany, and it looks pretty spectacular.
iPhone 8 and iPhone 8 Plus
It took an hour before Apple finally got to the iPhone. The announcement of the iPhone 7S and iPhone 7S Plus was expected, but it looks like Apple is leaving the "S" thing behind (a pattern of a new number every two years, with an "S" model in the second year). The iPhone 8 and iPhone 8 Plus is essentially the same size as its respective iPhone 7 and iPhone 7 Plus predecessors, even though its bigger battery makes it slightly heavier.
This model will have glass on the front and back, which is the most durable of a smartphone. It is microscopically sealed for dust and water, and the Retina Display with 3D touch technology. It has a new chip with the A11 bionic.
They really went off on how the phone's cameras are set up for augmented reality. Also, wireless charging is going to be happening. If you aren't familiar with that, it is just putting that device on a Qi-enabled device, and this flat device just powers it up.
The iPhone 8 will have 64 GB and 256 GB options starting at $699, while the iPhone 8 Plus will have the same options for $799.
The All-New iPhone X
Tim Cook took the stage with his "one more thing" catchphrase, and it wants to re-create the experience of an iPhone. Of course, the big thing is the iPhone X, which is going to be the most expensive phone that Apple has ever put out at $999.
What makes this different is that the iPhone X comes with a huge Super Retina Display screen (5.8 inches), which is thinner, lighter, and brighter than the usual LCD screen. It is also an edge-to-edge display, and it has no home button.
It also has some advanced technology known as Face ID, which could become something that could easily be a standard on all phones. The odds of one person just using your phone with this FaceID is one in a million. By the way, you can use your Face ID to make Animoji to express yourself via face, and this was demonstrated with recorded messages.
New Apple Announcements Release Dates
The iPhone 8 can be pre-ordered on September 15th, and will be available on the 22nd. The iPhone X will be available for pre-order on October 27th, and will be available on November the 3rd. The Apple Watch, Series 3 will be available for order on September 15th, and available on the 22nd, which are the same dates for Apple TV 4K. The newest version of the operating systems will drop on September 19 with iOS 11 for the iPad, iPhone, and iPod and watchOS 4 for the Apple Watch.
How Apple's New iPhone X will Change Smartphone Technology in the Next Ten Years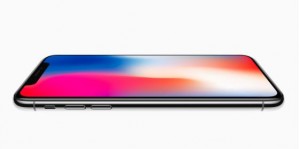 It is hard to believe that it has been ten years since Apple unveiled the iPhone. Of course, none of us really thought ahead, but it was pretty clear the easy-to-use smartphone technology was the wave of the future and has yet to crest. Now almost every smartphone has a touchscreen that goes from edge-to-edge, with minimal buttons, as even Android has just a few.
Improvements over the last decade have made the original iPhone practically a dinosaur. The idea of an edge-to-edge phone that has no home button is probably going to be the new standard, as well as huge advancements to the display.
Unless someone comes up with some kind of easy-to-use holographic interface or some big new thing, I'm not certain how smartphone technology is going to change, really. However, I wouldn't be surprised if Apple is the one who makes the tech possible for the typical consumer.