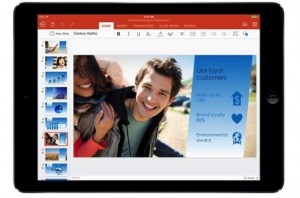 I don't know if you know this, but I do a little tutoring work as well as my writing. The other day, I was reviewing a paper on an iPad, and I couldn't look at this document on Word.
That is no longer the case, as Microsoft Office has finally come on the iPad. This includes Word, PowerPoint, and Excel. Is it hard to believe that Microsoft would partner with Apple to create this? No, not really.
This is of course one of those particular apps the you will need to get an Office 365 subscription. There is a 30-day trial option as well.