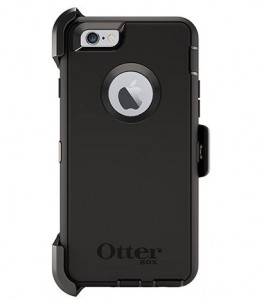 Well, with Christmas happening, a lot of people are looking to get an accessory like an Otterbox case as a gift or something for themselves. Today, I will be reviewing two iPhone 6 cases with the Defender and the Symmetry.
I cannot help but compare the Defender case for the iPhone 6 with the Pelican Voyager series that I reviewed yesterday. It certainly does have the belt clip thing, with a spinning clip as well.
The Voyager also closes completely around the iPhone 6 as it will protect the iPhone from scratches on the front, back, and the sides. I have said in my reviews before that there are practically no cases better than Otterbox, and the Defender is most certainly that.
If you want to get this, it is available for $59.90 on the Otterbox site and can be customized with different colors for the slipcover and different colors for the shell. The holster comes in either black or white.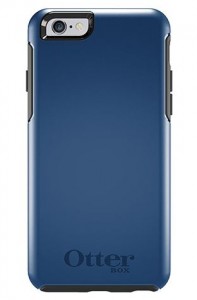 As for the Symmetry case, it is only designed for protecting the back of the iPhone 6. Dang, I can't seem to shake the comparison to the Protector by Pelican! Maybe I should have switched the two reviews.
Anyway, the Symmetry has a cool internal pattern that I can't seem to find a good image of. It certainly makes the iPhone 6 look stylish for dang sure, and protects from shock and drops.
Like the Defender Series, the Symmetry comes in a lot of cool colors for the sides as well as the the back itself. It costs about $39.95 on the Otterbox site.