We review many earbuds and in-ear devices that people use to listen to music on the go, and take phone calls. Today, though, I'm reviewing a unique product that I think might be exciting to outdoor enthusiasts and people on the go. The BONX Grip provides some innovative group talk technology.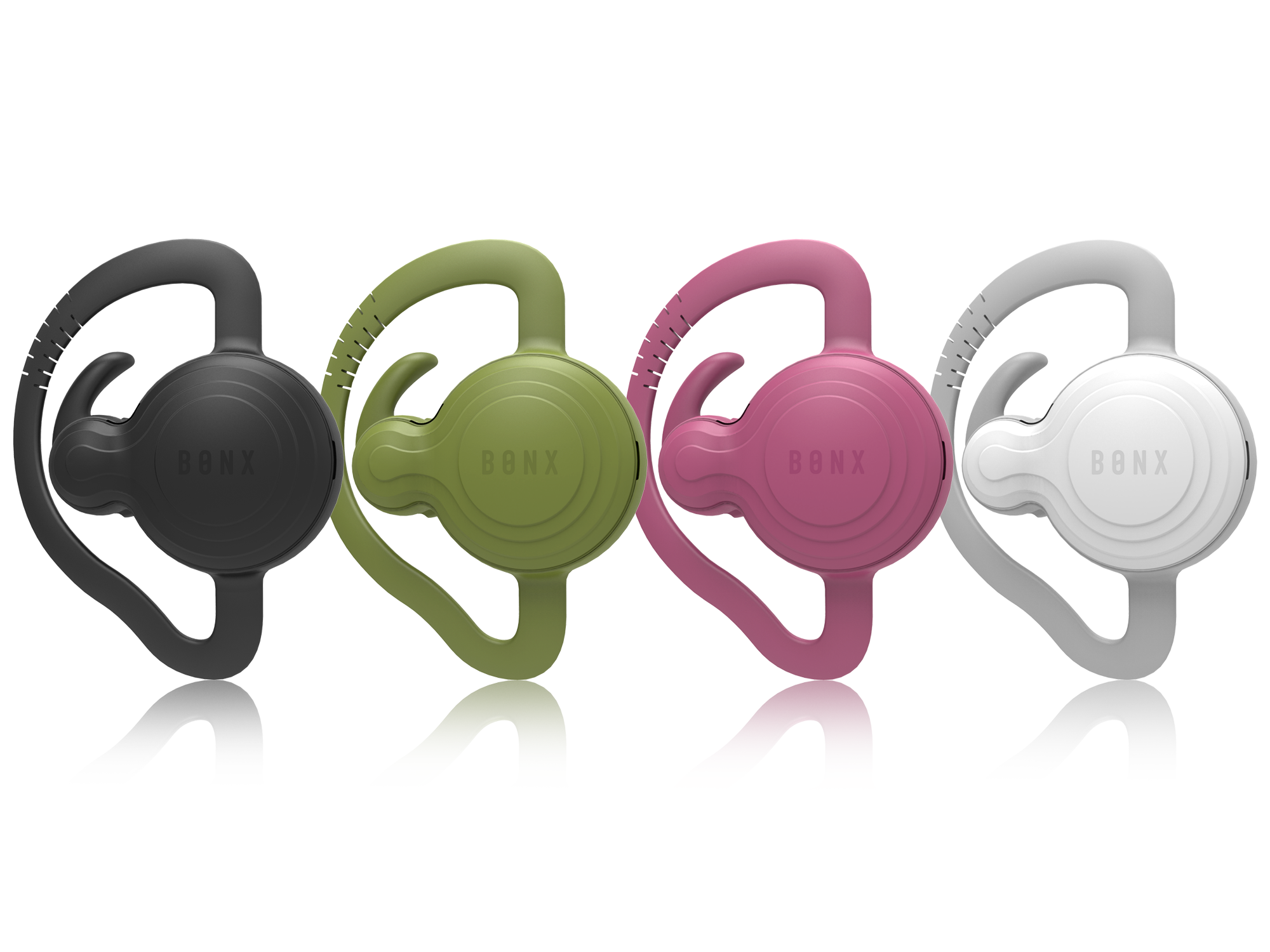 What is the BONX Grip?
The BONX Grip is an in-ear piece that is water resistant and shock resistant. It connects to an app that allows you to connect with up to 10 other people who have the device in walkie-talkie fashion.  It's not a walkie-talkie, though, as you need to have cell service in order not to drop your conversation. The great part about this device is that it responds only to your voices and blocks out all other background noises. It has a multi-layered wind noise reduction system so you can communicate with others in the harshest of conditions. It also saves on battery life and data by only using data when the user is speaking. You can also listen to music on the earpiece.
What's in the BONX Box?
For $139, you have your choice of a black, white, green or pink earpiece. There are 3 different sized earloops, and two earpieces to help you find your customized fit. A small USB charger will give it a charge up to 7 hours. The app can be found in the app store for Apple devices iPhone 5 and later. Android users can get the app in Google Play for Android systems 4.3 or later.
I think this device is great, and would find it useful when biking, hiking, and rockclimbing- as long as there is 3G, 4G or wi-fi connection. It also assumes that other friends in your group would have their own. You could still use it to answer phone calls and listen to music.
In closing, here's a cool video of how this product has helped a blind mountain biker.
Blind Mountain Biker Bobby McMullen Shreds with BONX from BONX Inc. on Vimeo.
Disclaimer:Our opinions at the GeekChurch are our own, and not influenced by the companies we review for. We did receive a set of BONX products free of charge to use for our review.