It's been a while since I have reviewed a SHURE product, probably back when I was writing for a different tech and gadget website. Did you know that I wrote for at least ten of them? Dang, things have changed a lot since 2005. Anyway, I was pleased to try out two new products from SHURE, the SRH840 and SE215.
Our Review of the SHURE SRH840
The SHURE SRH840 are a pair of over-the-ear headphones that have a 40 mm neodymium dynamic drivers on its big ear cushions. It all adds up to include some really rich bass, clear mid-range, and extended highs which has a precisely tailored frequency response technology.
Yes, these are over-the-ear headphones, and there is a wide padded headband for an ergonomic fit. You know how a lot of headphones that are over the ear have a real short cable? Well, it has a 3m (10 feet) coiled detachable cable that has a Bayonet Clip that can lock securely into the ear cup.
I have no idea if over the ear headphones are popular right now, because it feels like this market is shrinking given how people use their audio products for portable purposes. However, this is not made to be a wireless wonder, but it is a professional grade of headphones.
So yes, if you are a music artist who needs some kind of professional grade of over the ear headphones, give the SRH840 a try. It can be purchased on the SHURE site for $149.00.
Our Review of the SHURE SE215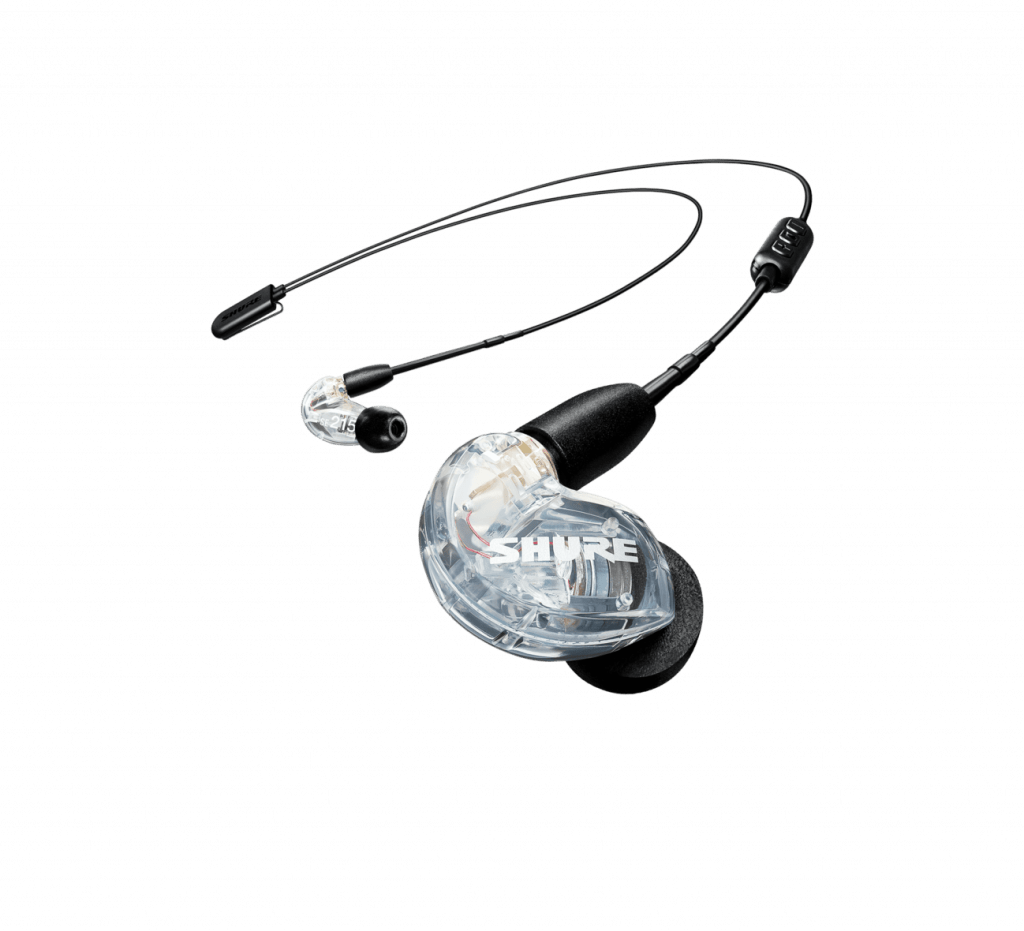 At this point, I am going to change gears and talk about the SHURE SE215. The SHURE SE215 are the portable earbuds that most consumers are into, and they have a lot going for them.
Like the SRH840, these have the precision-engineered sound in order to combine clarity with deep bass. This has some highs, lows, as well as everything in between. Part of it is the sound isolation to block outside noise with its custom fit secure design.
What is interesting is this has a Bluetooth 5 Earphone communication cable, a micro-USB charging cable, and it also has soft flex sleeves and foam sleeves. By the way, there is a zippered carrying case.
There is also a Bluetooth option as well, so yes, it is made for those who love the portability of audio products. It can be purchased on the SHURE site for $79.00, marked down from $149.