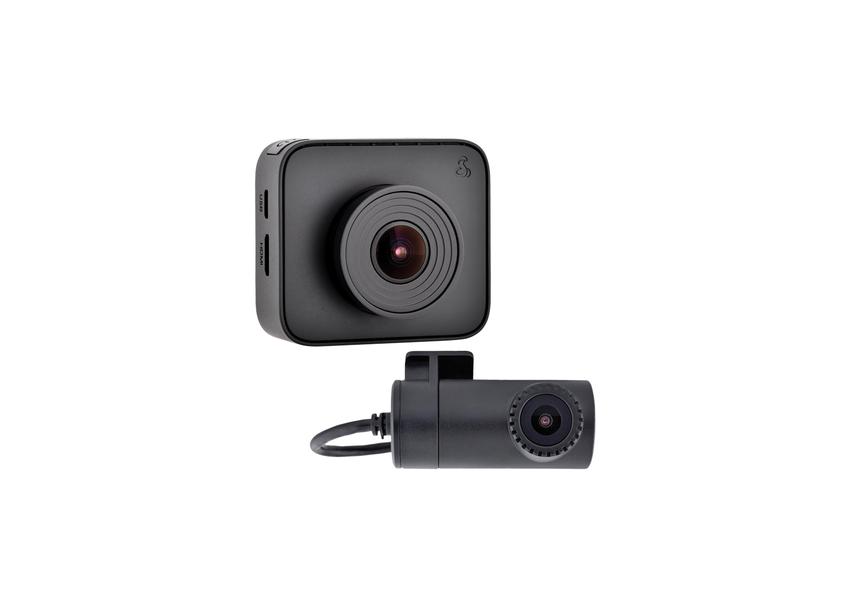 I think it is going to be very clear that all cars will be complete with a camera as a standard feature. It just makes a lot of sense if you think about it, because why wouldn't you take advantage of this technology? For those that don't have the camera now, you might be interested in the DriveHD Dash Camera with Dual View System from Cobra.
Yes, this is dual views, as there is one camera for the front (1080p) and one for the rear (720p). Both of these are on a loop for recording continuously, and there is a G-Sensor for detecting impacts and there is even a parking mode for recording when motion is detected.
Speaking of detection, this product has lane departure and forward collision warnings to let the driver know if you are drifting out of your lane and even if there is an object coming.
So is it easy to install? Well, there is an adhesive windshield mount and the front camera goes, and the back one can mount as easily. It includes a 16 GB SD made for the footage, and the product comes with some video editing software as well. It might not be Movavi, but hey.
If you want to purchase the DriveHD (Dash 2216D), you can purchase from the Cobra website for about $209.95.
You can also find it at Amazon: