Today we'll be doing a dual review on two different products from the same company. The first review will be of the MPow M4.1 Dashboard/Windshield Mount with Qi Wireless Charging. The second review is of some wireless in-ear headphones by the same company. They are the X1.0 version, and we are about to get going.
MPOW X1.0 Wireless In-Ear Headphones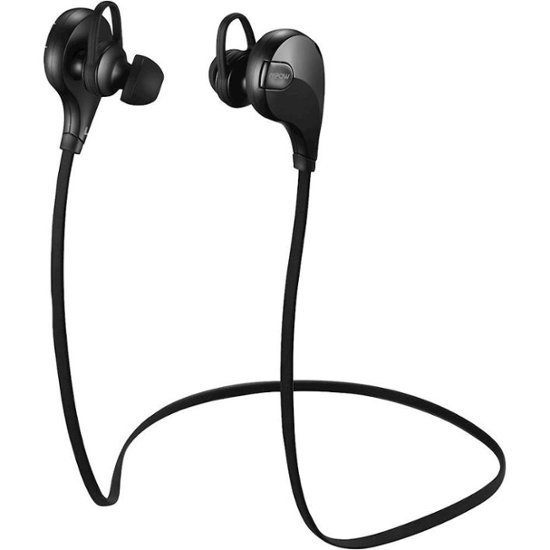 I will have to say that the X1.0 is something that we have seen before, from companies like Jabra and so forth. I feel like we shouldn't be seeing products like these, as it looks like earbuds are going to the completely wireless types that just plug into your ears like dual thimbles.
But I hesitate to call these retro, but they are made for some interesting fun and exercise. The ear hooks are designed to stay in, and they will. It comes with small, medium, and large types of ear hooks so it is comfortable.
As for the usage, the batteries are good for 5 hours of playing, and it is good for 150 hours of standby. It will take 1-2 hours to charge them, but the sound is pretty good when you get it.
You can find out more information on the MPOW site here, and they are available in black and white on Best Buy for a low price of $19.99.
MPOW M4.1 Car Holder/Charger for Mobile Phones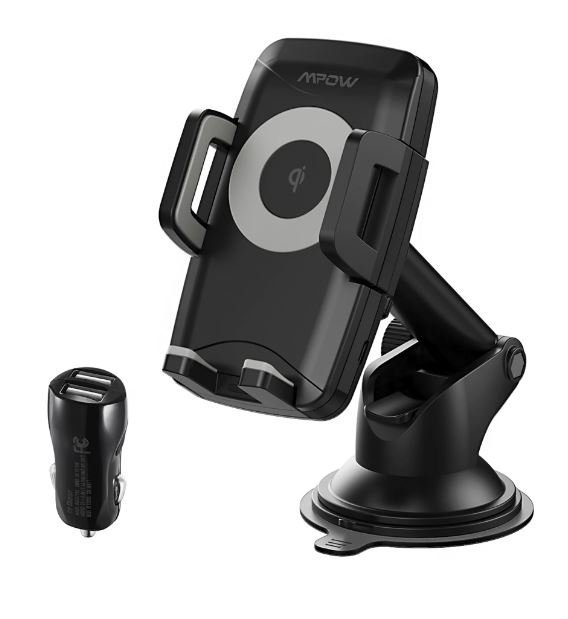 So let's talk about the M4.1 Triple Sided Grip Dashboad/Windshield Mount with Qi Wireless Charging. Yes, that is a mouthful of a title, but it is pretty simple to see what it is and what it does.
You can see that it has an ultra-sticky suction pad, and it is made to stick tightly to the dashboard or any flat surface. From there, you should be able to mount your phone on it, and adjust it for any angle to please.
This comes in handy for when you are using the GPS Maps to drive, or play your music. Oh, and you don't have to worry about your phone running out of power because this is equipped with Qi charging ability. So if your phone has Qi wireless charging ability (and most do these days), you're going to always have power for your phone while you drive.
Find out more information about the M4.1 on the MPOW site, and it is available for purchase on Best Buy for $39.99.