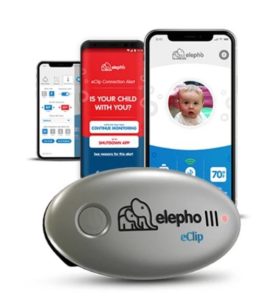 Before I begin this review, I am going to bother to question the necessity of it. This eClip Baby Reminder from Elepho is designed to remind you that you left your baby in the car.
Now, before I go any further, I am going to have to say that I have never left my baby in the car. As a parent of three kids, I have never forgotten about my kids in an automobile because it is such a pain to get them in the car. Perhaps this is really made to just stop you from doing an idiot thing, because in reality, people can do the idiot thing.
Also, the eClip does something that I don't do naturally, and that is monitor car temperature. After all, that baby can't be too cold or too hot, so you might as well get notifications with the Apple/Android app and then adjust the car's internal climate when needed.
So yes, the eClip is needed by all, and so easy to use, that someone who leaves their baby in a car accidentally can use it. It is made to attach to a car seat, seat belt, or diaper bag. You can purchase it on the Elepho site for $49.95.