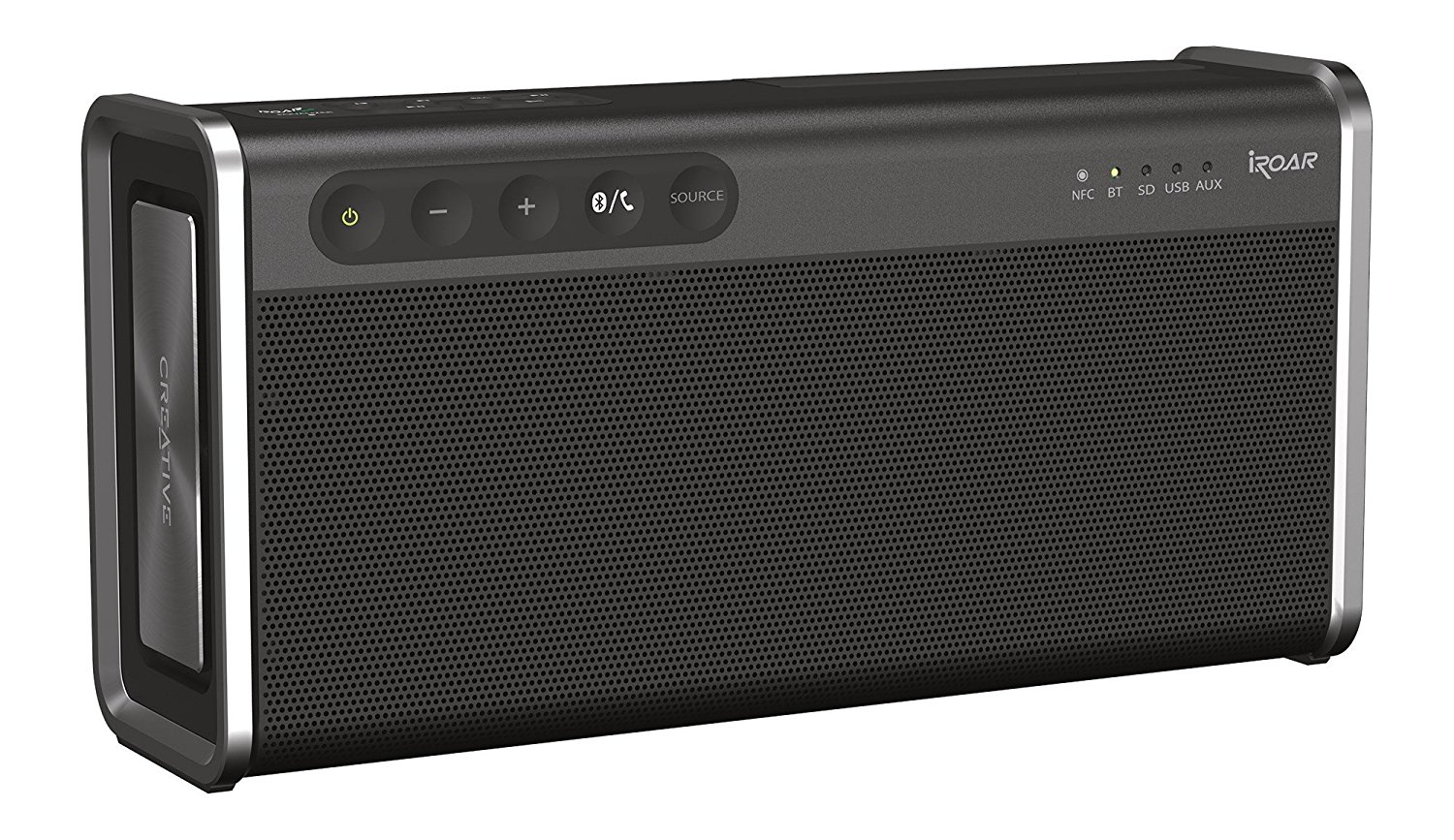 This Bluetooth speaker is small, but mighty. It has a sound that you wouldn't expect to come out of this little speaker you can carry in your hand. We're reviewing another Creative product today. This is the iRoar Go.
This speaker has 5 drivers with built-in subwoofer. The bass really rocks on it. You can see it vibrate on the passive radiators on the end. There are also two amplifiers, and the ability to save your personalized equalizer settings into the device. This 1.78 pound device can really rock it.
Other great features include the ability to plug in a microphone and use the device as a personal PA system. You can do Karaoke on it, and even record yourself. The battery life is a lengthy 12 hours, but you can use some of that up with charging your phone or tablet on it. You can play FLAC/WAV/ or MP3 files through microSD cards or USB flash drives. Of course, there is also the Bluetooth capability to play things from your device  with a powerful 4.2 connection.
There is so much that we can say about this neat product, but the video is better at showing it. If you want this product, it sells for $149.63 on Amazon.com with free Prime shipping. $149.99 on the Creative site. That's down $50 from it's original price, so a pretty good sale going on there just in time for Christmas.
Thanks to Creative for sending us this product to review in exchange for our unbiased and fair analysis. No other compensation has been given.