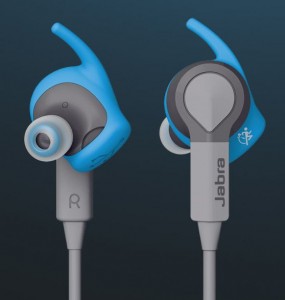 Yes, I have tried out some Bluetooth earbuds made for athletes before, and I have also tried out some great Jabra products, and this Jabra Sport Coach is quite something.
Imagine if you had some wireless sports earbuds that also had the ability of intelligent audio coaching. The Jabra Sport coach has it, and it has an integrated cross training application called Sport Life. This is made for planning, tracking, an analyzing a cross training or indoor workout, choosing from 40 exercises, from beginner to advanced. You can make this very personal.
There is also a TrackFit motion sensor that is made for measuring distance, pace, steps, cadence, and calories burned. You can also have a detailed activity and performance data from the aforementioned Jabra Sport Life App. It also works with other fitness apps like Endomondo, RunKeeper, MapMyFitness, Strava, and Runtastic.
As you might imagine, the Jabra Sport Coach are sweat proof, as they are made for the athletic type. In addition to the protection, you will have your music of high quality as you are getting physical.
You should be able to purchase the Jabra Sport Coach in Blue, Red, or Yellow for about $149.99 on the Jabra site.