As always, it is difficult to give a negative review to Jabra, and we have another opportunity to bring a Jabra true wireless earbud review (the last one was of the Jabra Elite Sport). This review will be of the Jabra Elite 65t, one of several that they unveiled at CES 2018.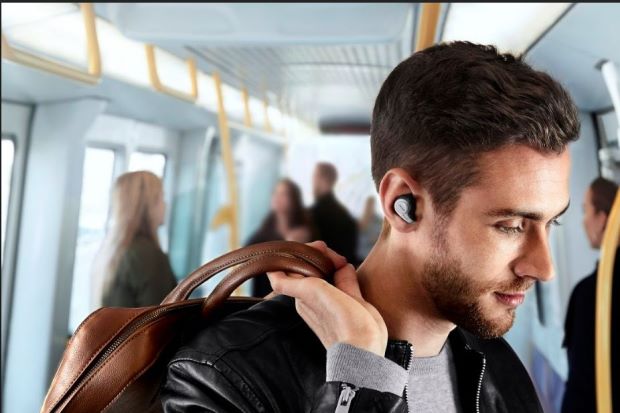 photo credit: Jabra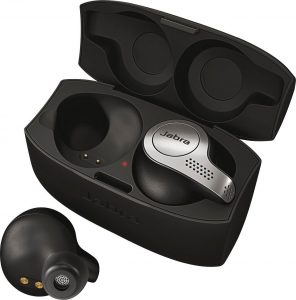 If you like to listen to music, and be able to take calls without being connected to pesky wires, these earbuds could be perfect for you.
The great news is you can listen even longer than with the Jabra Elite Sport. There is now up to 5 hours of battery life, and the sleek case that it comes in holds an extra 15 hours of charge.
These earbuds don't drop wireless connection like others do, which is another great reason to go with these. The sound quality is good, and it has 4- microphone enhanced sound, so when you are taking a call and it's windy outside, the noise of the wind is reduced. At 1:51- this YouTuber shows what it sounds like with wind blowing from different directions.
To get the full benefit of these earbuds, you should download the Jabra Sound + app. It allows you to adjust what you are hearing in your earbuds for both calls and music, activate your desired voice engine (Siri, Amazon, and Alexa), and more. You can also register your earbuds to get the 2 year dust and water-resistance warranty in effect.
If you want to buy these earbuds, they are sold at Best Buy for $169.99.
Disclaimer: As with most products we review, Jabra sent us these free earbuds in exchange for a fair and unbiased review.